In this tutorial, learn how to fix Showbox not working, video or server not available error.
Showbox app not working? It is a hugely popular app when it comes to video streaming software. It is hugely popular among the youth as you do not have to register your account for watching movies/videos and it is cost-free. In spite of all these great features, sometimes Showbox is not working properly and shows an error message such as the video is unavailable, server access denied, URL not found, etc.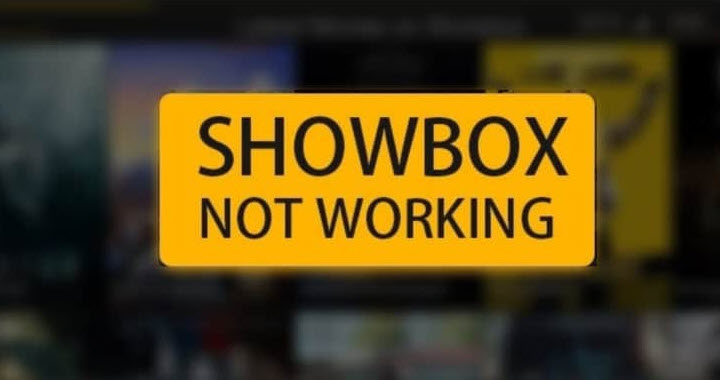 Do not worry if you are getting such problems with the android Showbox app, try these suggestions and check if they help:
How to Fix Showbox Not Working? – Video or Server Not Available Error
Solution 1. Update the latest version of Showbox
If Showbox app is not working properly in your Android device, we would recommend you update the latest version of the Showbox app. With updating an app, you can get rid of old bugs as well as get better-added features. To do that, follow these steps below:
To download Showbox APK latest version 2019 click this source.
Solution 2. Video files are not getting downloaded
If the movies are not getting downloaded, you can try using the "manage app" option from your device's settings. In this option, locate the Showbox app. Clear the app data, cache memory and restart your smartphone to check again.
Solution 3. Solve errors such as Video unavailable / server access denied, etc
If a particular movie or video does not load or buffer correctly, then the video or movie might have been blocked from your country. Using VPN (such as Turbo VPN) is the only method for resolving such problems as it creates a dummy server in countries where there are no such restrictions imposed on that movie or video. By using a VPN you can also fix other errors such as URL cannot be played, server low, etc.
Solution 4. Solve the video playback error
At times, the app hangs up or the video does not playback correctly when you select the playback option. One solution to solve this problem is by stopping the automatic updates on your Google Plus app.
After stopping the Google updates, the issue stills persists, you can use the "developer's option" which can be opened by pressing on the "Build version" for seven consecutive times.
We hope, after try using these suggestions above, there won't be any problems such as Showbox app not working error, or Server not available, etc.