In this article, learn how to fix "PvP.net Patcher Kernel Has Stopped Working" error when you try to start up League of Legends (LoL).
The error shows you "PvP.net Patcher Kernel has stopped working" and stops the program. If you're also getting this problem, here is how to fix.
How To Fix PVP.Net Patcher Kernel Has Stopped Working In LoL
Method 1. Run your LOL game as administrator
The simplest way of fixing this problem is by running your game as Administrator. I highly recommend you have a try of it before anything else.
Step 1. Right-click on the LOL shortcut.
Step 2. In the Compatibility tab, tick "Run this program as an administrator".
Step 3. Click OK.
Now check if you can enter your game as you did before.
Method 2. Close the program with Task Manager and reopen it
If you meet this error, you should to completely close down your LoL game and reopen it.
Step 1. Press CTRL + SHIFT + ESC to open Task Manager.
Step 2. When Task manager window open, click More details option to expand it. In the Processes tab, locate all the processes related to LoL, including League of Legends Client (LoLClient.exe), LoLPatcher.exe, and Riot Client Patcher (LoLLauncher.exe). Right-click on each of them and click End task to end these processes.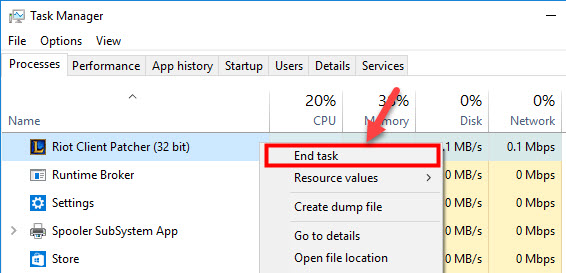 Step 3. Reopen your LOL game and check if the error resolves.
Method 3. Delete some patch files of LoL
If you are getting "PvP.net Patcher Kernel has stopped working" error, you can delete some files of your game patch to solve the issue. Here's how to do this:
Step 1. Open File Explorer and go to your League of Legends directory
Step 2. Then go to Rads > Projects > lol_air_client> releases. Delete the files called "releasemanifest" and "S_OK".

Step 3. Now open deploy folder, and delete the files with the names of logs, lol.properties, META-INF and LoLClient.exe.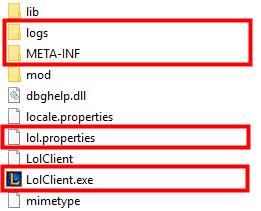 Step 4. Restart the Patcher EXE. This will start the download of the files that you had deleted.
Now you can start the game again and it should work fine.
Hope something helps you.