In this tutorial, learn how to fix "Preview Pane not working" in Windows 10/8/7.
In Windows, Preview pane enables users to see preview of file content, without opening it. This means when users click on any file whose format supports previewing, the preview pane will display a preview of file content. Usually, file formats such as .jpg, .bat, .txt, .reg, .html etc. will support previewing.
However, many Windows users have reported that preview pane no longer works on their system. If you're also getting same situation, try below-mentioned fix and check if it helps you to resolve the problem.
Read more: How To Fix PDF Thumbnail and Preview Not Showing Up in File Explorer
How To Fix Preview Pane Not Working In Windows 10/8/7
Method 1. Using Registry
Warning: Changing the registry incorrectly may cause serious system problems. Hence, we would recommend you back up the registry in case you want to restore it.
Step 1. Press Windows Key + R then type regedit in Run dialog box to open Registry Editor. Click OK.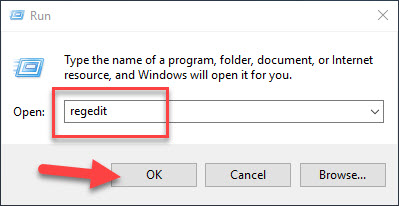 Step 2. Go to following registry key by using the navigation pane on the left side:
HKEY_CURRENT_USER\Software\Microsoft\Windows\CurrentVersion\Explorer\Advanced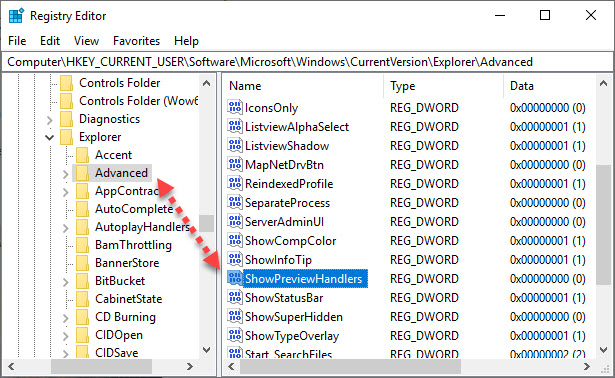 Step 3. In the right pane of Advanced registry key, locate the ShowPreviewHandlers registry DWORD (REG_DWORD) which might be having its Value data set to 0. Double click on this DWORD to edit the Value data. Set the Value data to 1.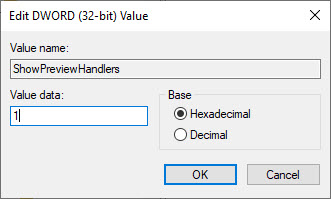 Step 4. Close the Registry Editor and reboot to make changes effective.
After restarting your PC, preview pane should be working fine.
Method 2. Via Folder Options
Step 1. Open File Explorer.
Step 2. Under File Explorer ribbon, click View > Options > Change folder and search options.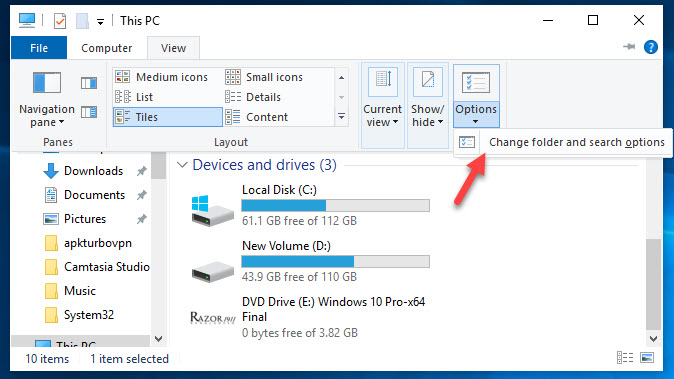 Step 3. In Folder Options window, go to View tab. Under Advanced settings, tick "Show preview handlers in preview pane" option to enable preview pane. Click Apply > OK to save changes.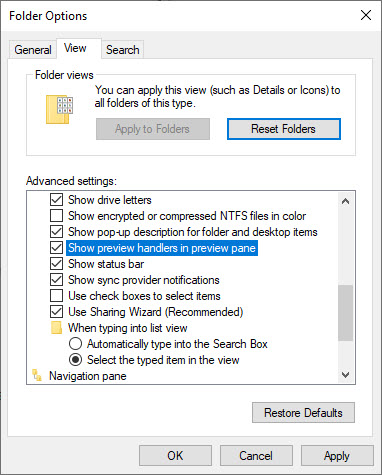 Now you can check in File Explorer now, and you'll see that preview pane is working.
VIDEO TUTORIAL: How To Fix Windows 10 Preview Pane Not Working

Hope something helps you.