In this tutorial, learn how to fix "Failed to enumerate objects in the container. Access is denied" while you trying to changes permissions for items in Windows 10.
As we know, folder and files management works on permissions which help you to keep content private or public. If you try to change folder/files in Windows (unless you've required permissions), you wouldn't go ahead. You can easily to assign such permissions to your folders and files. To modify the permissions for folder/files, you right click on a folder/files and clicking Properties. However, sometimes due to incorrect settings or clash of permissions, you may not able to modify permissions and get the following error:
Selecting Continue on above message gives another error message:
Unable to save permissions changes on <FOLDER NAME>. Access is denied.
Some reasons why do errors happen:
If you are on standard user account and trying to change folder/files that is owned by TrustedInstaller, admin account or system.
Although users are on the admin account and they have ownership of folder/files as well but the ownership is not applied on children files, sub-folders.
If the permissions for your Group or user name set to "Deny". To check this, you open item's property sheet properties, go to Security tab.
Due to above reasons, you can't delete, move, rename folder/files. If you're getting this error in Windows 10, fix it here:
FIX: Failed To Enumerate Objects In The Container. Access Is Denied
Step 1. Right click on the folder/files which you're getting this problem then click Properties.
Step 2. Next, in the property sheet, you go to Security tab and click Advanced.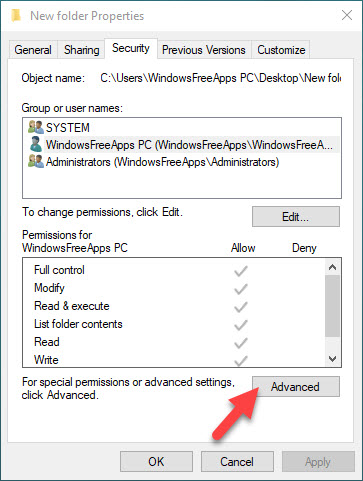 Step 3. When Advanced Security Settings window appears, you click Change link for Owner.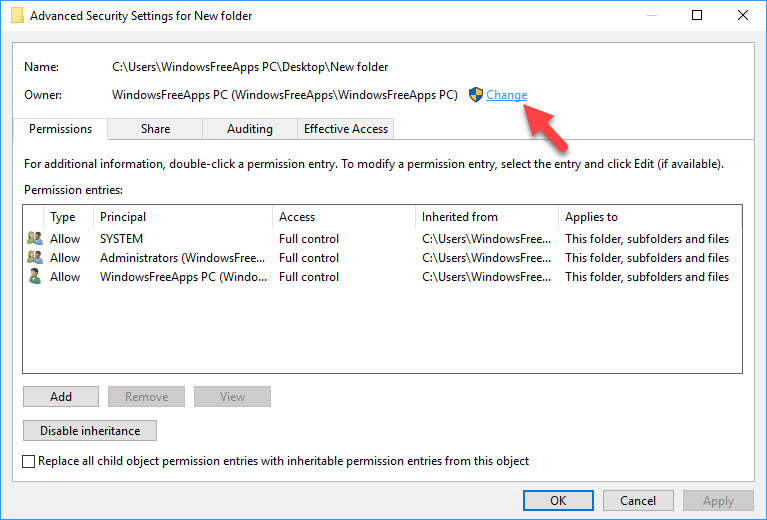 Step 4. Then click Advanced option in Select User or Group window and then click Find Now in the another window so occurred. Here you have to choose your user account from the Search Results so listed. Click OK.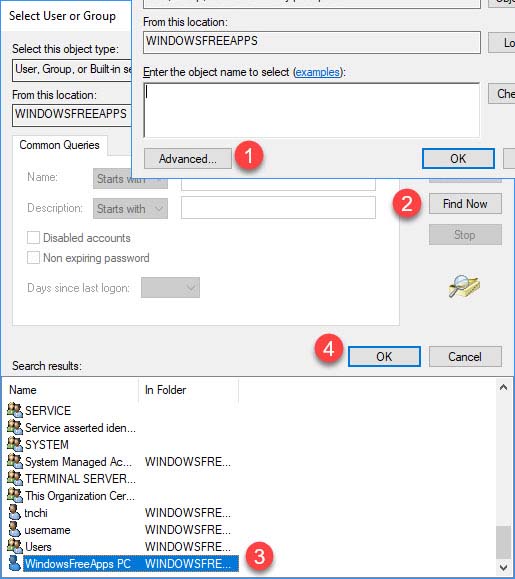 Step 5. After taking ownership, you must check Replace all child object permissions entries with inheritable permission entries from this object and Replace owner on subcontainers and objects. Click Apply> OK.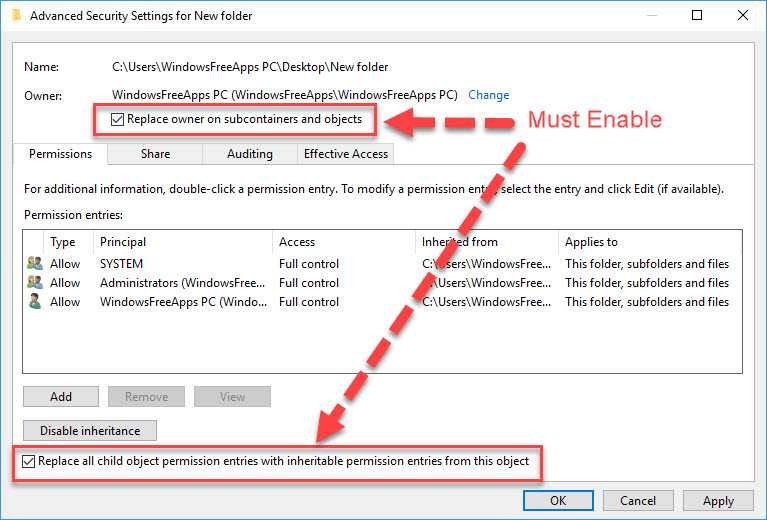 Step 6. Thus finally, you can re-try to modify permissions for folder/files with which you're getting this problem and no error would be encountered by you now.
Check the following video to illustrate this method:
That's about it. If you have any other Windows related problems you can see for the solution on Windows 10 tips.