The registry editor (Regedit) tool in Windows 10 lets you make some adjustment to your registry keys and values. But, occasionally while trying to delete some registry files through Regedit (also launch as admin), you may get the following errors:
upon trying to delete its value: "Cannot edit <filenamehere>: Error writing value's new contents."
or
upon trying to delete: "Unable to delete all specified values"
If you do not know what to do from here, follow these steps to fix this error in Windows 10.
See also: How To Disable Quick access From File Explorer in Windows 10
How do I fix error editing value in the registry?
1. Press Windows Key + R then type regedit and press OK to open the Registry Editor.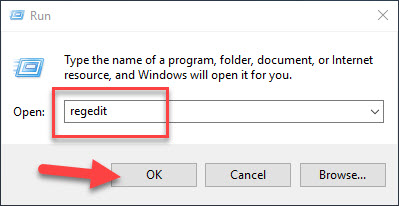 2. In the registry editor go to the location of your registry file that is resulted in the error.
3. Next, right-click the key that contains the value you can't edit (or the key that you can't edit) and then select "Permissions" from the context menu.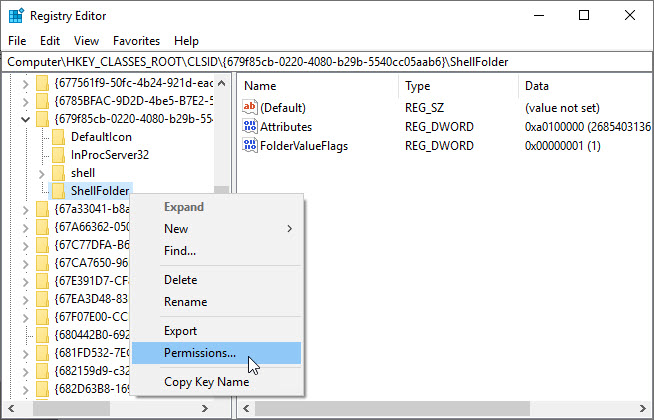 3. In the Permissions window that pops up, click the "Advanced" button.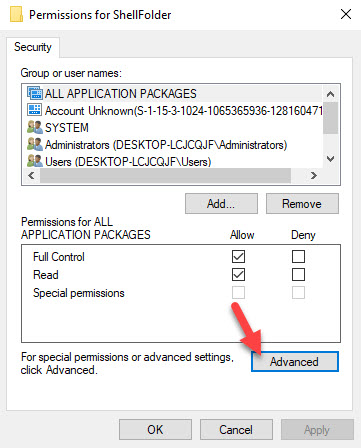 4. Now, you're going to take ownership of the Registry key. In the "Advanced Security Settings" window, click the "Change" link.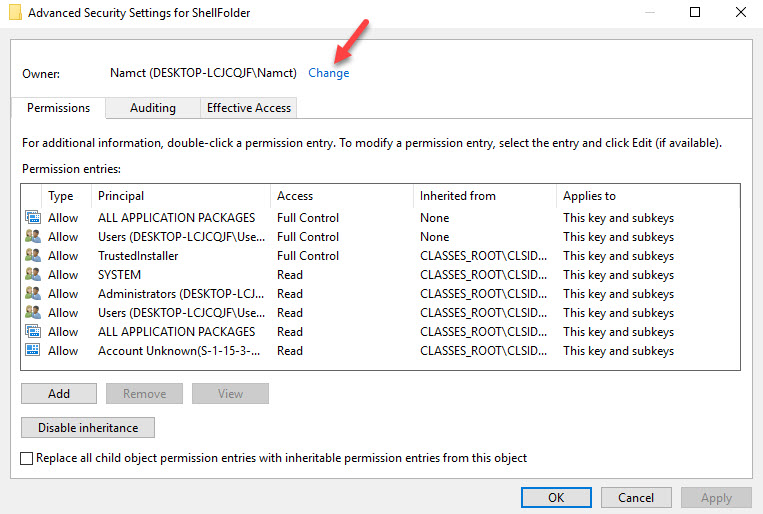 5. In the "Select User or Group" window, type your email address if you have a Microsoft account (or the name of your Windows user account) in the "Enter the object name to select" box. And then click the "Check Names" button to validate the account name. Click OK > and click OK again to close the "Advanced Security Settings" window.
6. Back at the regular Permissions window, choose the Users group and then tick the "Allow" check box next to the "Full Control" permission. When that's done, click OK.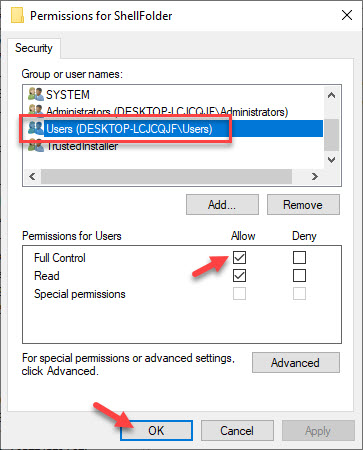 Now, you should be able to make the changes to the key you've taken ownership of and given yourself full permissions to edit.
VIDEO TUTORIAL: How to Gain Full Permissions to Edit Protected Registry Keys
Hope something helps you.