Many Windows 10 users reported that they can't rename folders on Windows 10. This is a relatively common problem, that has been present in the previous versions of Windows, and remains an problem in Windows 10, as well.
When Windows 10 users try to rename the folders on their computer, they are prompted with either "Can't find the specified file. Make sure you specify the correct path and file name" or "The file or folder does not exist" error.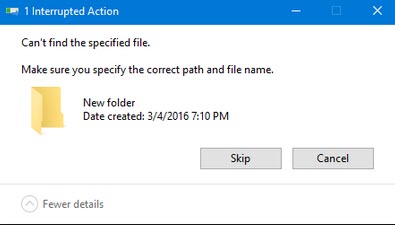 Here are some problems that users reported:
Can't rename folder Windows 10 in use
Can't rename folder because it's open in another program Windows 10
Windows 10 rename folder can't find the specified file
Can't rename folder Windows 7, Windows 8/8.1
If you have this problem and can't rename a single folder on your system, this post is useful for you.
How To Fix Can't Rename Folder in Windows 10
Method 1. Log in as an Administrator
First of all, you need to check if the user account that you are currently using has administrative privileges or not. This problem mostly happens when you have created multiple accounts on your system. Hence, before you try to apply these methods below, make sure that you are logged in as an administrator.
To check your account type, here are the steps:
1. Open Settings by pressing Windows key + I.
2. Go to Account, click Manage your account.
3. A new window will display your account info.
Method 2. Make sure you have ownership of the folder
In order to do anything (delete, rename, move, etc.) with a folder in Windows 10, you need to have the ownership of it. Here are the steps:
1. Right-click the folder you want to gain access to and select Properties.
2. Go to the Security tab, click on the Advanced button.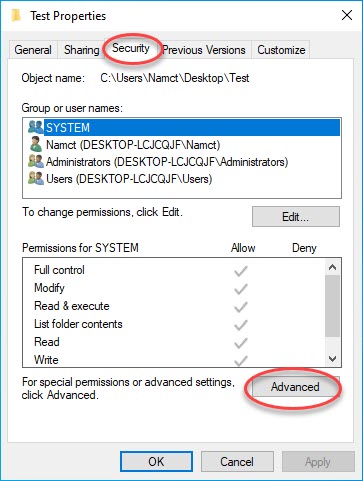 3. Check the Owner section at the top, click Change.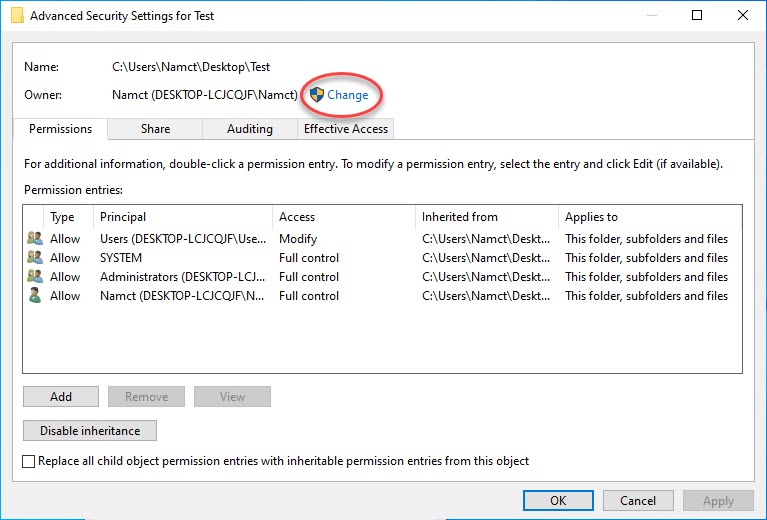 4. Type the desired username or group into the Enter the object name to select field.
5. Click Check Names and click OK.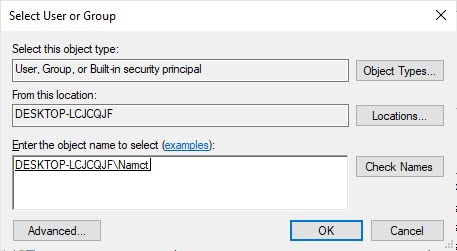 6. Tick Replace owner on subcontainers and objects. Click OK to save changes.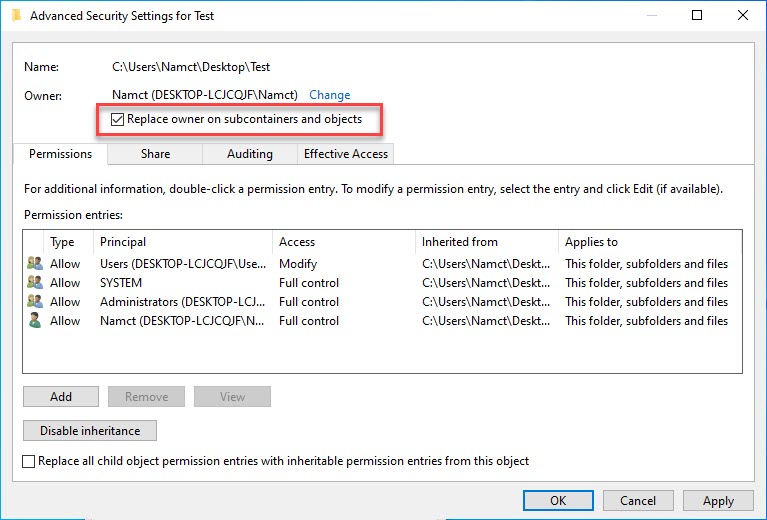 Once you've got a full ownership of the folder you want to rename, try to rename its name once again.
Method 3. Modify Windows Registry
The problem can also appear if the Folder Protocol Association is trifled with or if your Windows Registry is missing certain entries . In such a case, you will have to restore the defaults, or you will have to make sure the entries are correct. The registry entries for folders are stored at this path:
HKEY_LOCAL_MACHINE\SOFTWARE\Microsoft\Windows\CurrentVersion\Explorer\FolderDescriptions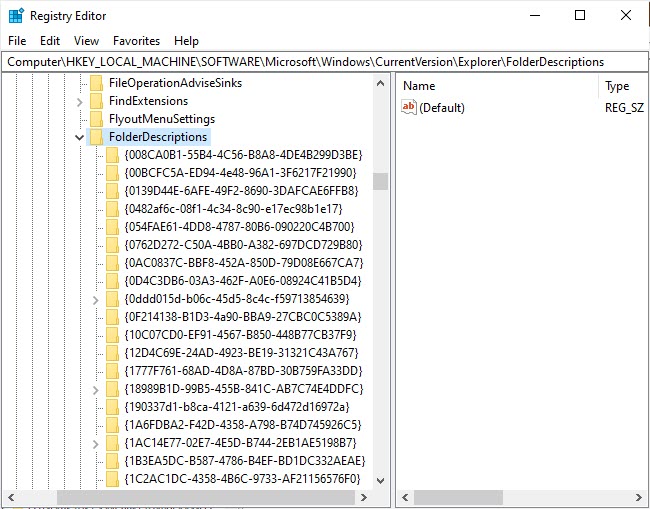 Since the list is too large, checking or finding certain entries can be a difficult task. Hence, you can download a '.reg' file which will restore the defaults once you run it. Link download here.
Once you have downloaded the file, run it as an administrator and wait for process to complete. Once it is done, restart your computer and try to rename a folder.
That's about it.