In this tutorial, learn how to download and install BlueStacks 5 on your Windows PC or Laptop.
The new BlueStacks 5 has finally been released, bringing players the absolute best of the best when it comes to playing mobile games on PC. This new big step is meant to take what BlueStacks 4, the best Android app player on the market, has to offer, and improve upon it to bring the fastest and lightest emulator ever. Seriously, you haven't experienced true speed until you try out BlueStacks 5.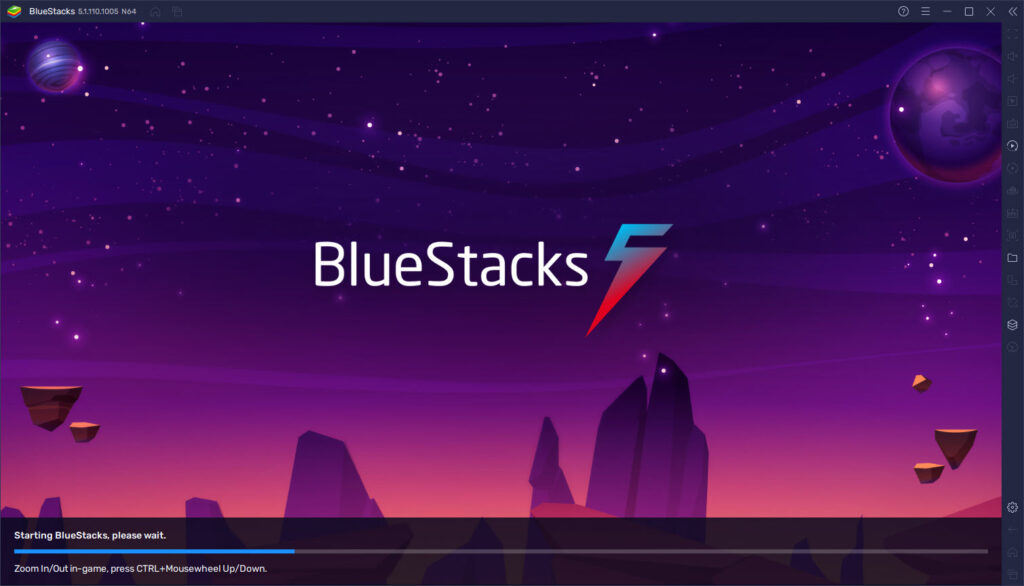 How To Download and Install BlueStacks 5 in Windows 10/8/7
1. Go to the official website and scroll down until you choose the download options for BlueStacks 5 Nougat 32-bit and Nougat 64-bit.
Note: You will get BlueStacks 5 Nougat 32-bit by default if you click the "Download BlueStacks 5" button on www.bluestacks.com.
2. The BlueStacks 5 Installer will begin to download. Once it's downloaded, run it by double-clicking on it.
3. Next, click on the "Install now" button.
4. Wait until the installation finishes
5. Once the installation is complete, BlueStacks 5 will launch.
Now you can download and install your favorite Android games and apps on your PC.
BlueStacks 5 System Requirements
Before you update or install to BlueStacks 5, make sure your PC fulfills the minimum requirements to run our emulator. These requirements are the following:
Minimum System Requirements
OS: Microsoft Windows 7 and above.
Processor: Intel or AMD Processor.
RAM: Your PC must have at least 4GB of RAM.
HDD: 5GB Free Disk Space.
You must be an Administrator on your PC.
Up to date graphics drivers from Microsoft or the chipset vendor.
Recommended System Requirements
OS: Microsoft Windows 10
Processor: Intel or AMD Multi-Core Processor with Single Thread benchmark score > 1000.
Graphics: Intel/Nvidia/ATI, Onboard or Discrete controller with benchmark score >= 750.
You can go through the detailed guide we have made on how to find the benchmark score of your processor (CPU) and graphics card (GPU).
Please ensure Virtualization is enabled on your PC/Laptop.
RAM: 8GB or higher
HDD: SSD (or Fusion/Hybrid Drives)
Internet: Broadband connection to access games, accounts and related content.
Up to date graphics drivers from Microsoft or the chipset vendor.
You can install BlueStacks even if you have a virtual machine such as Microsoft Virtual PC, VMWare Workstation, or Oracle Virtualbox, installed on the same PC. However, please note, that you may run into some performance issues.
In this video, we are gonna show you how to download BlueStacks Offline Installer and install BlueStacks 5 for Windows 10 PC:
That's about it.