If you want to stay anonymous online, Tor Browser is an amazing method to protect your privacy. In this tutorial, we explain what the Tor Browser is and how to download and set up it on your Windows 10 computer.
Let me explain first What is Tor Browser?
Tor Browser is a web browser, like Mozilla Firefox or Google Chrome. What makes it different is that it connects you through the Tor Network. This means that you are directed through a network of servers so that your identity and location are protected on the internet.
Tor Browser (short for "The Onion Router") is a free and open-source web browser developed by The Tor Project. By encrypting your data, it protects your privacy and identity on the internet helping you stay anonymous online.
How Does Tor Work?
The Tor Browser protects your privacy and identity on the internet by hiding your IP address. When you visit a website using the Tor Browser on Windows 10 computer, it sends your personal data to the Tor network.
Your data is bundled into layers of encrypted packets before it goes to the Tor network. Then it is routed through several nodes or relays to disguise where you are coming from before you access the website. When you are finished with your session, the browser will instantly delete cookies, browsing history, and other data. After finishing your session, the browser will instantly delete browsing history, cookies and other data.
Why you Should Use Tor Browser?
– If you are in a country where Tor is blocked, you can configure Tor to connect to a bridge during the setup process.
– Tor Browser will block browser plugins such as RealPlayer, Flash, QuickTime, and others: they can be manipulated into revealing your IP address.
How To Download and Use Tor Browser on Windows Computer
Tor Browser is a free browser, and to configure it up on your Windows 10 computer is very simple. To do that, follow these steps:
1. Visit the Tor official website to download the Tor Browser for Windows 10/8/7.
2. Install the Tor browser and then launch it.
3. Click Connect, and wait for the connection process to be complete. After that, you should be able to use the Tor browser.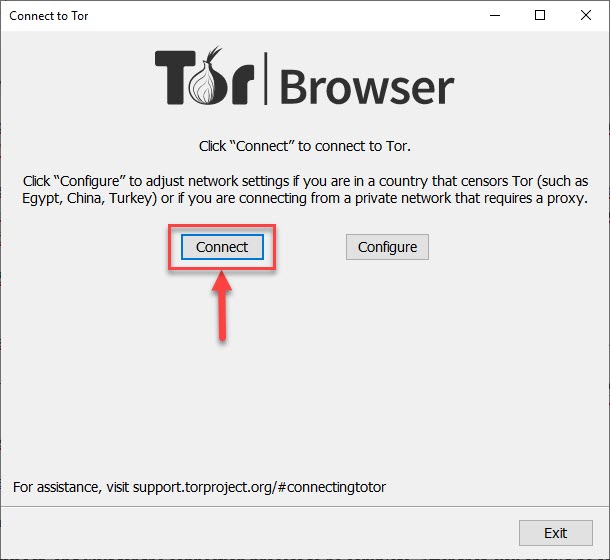 If not, click Cancel and go to the steps below.
4. Click Configure to adjust network settings.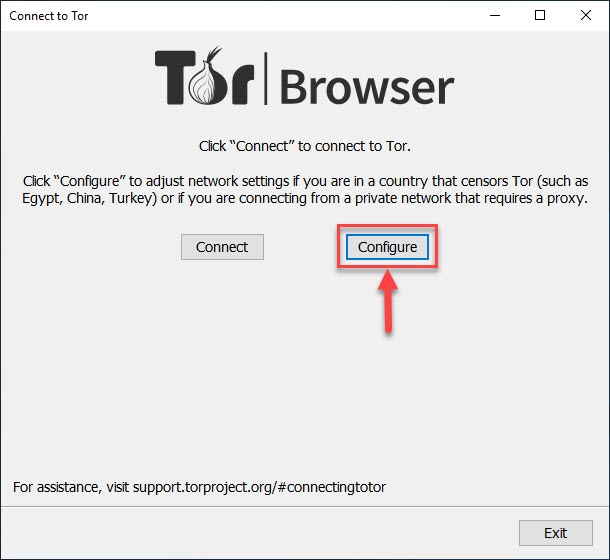 5. Follow the on-screen instructions to configure your connection settings. Click Connect.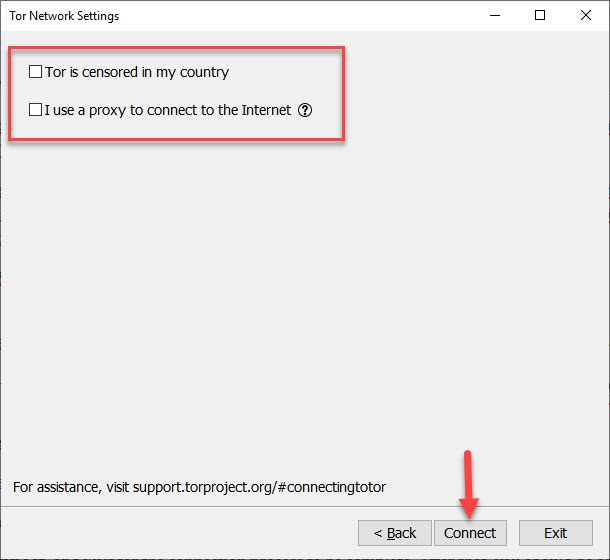 VIDEO TUTORIAL:

Hope something helps you.