In this article, we go over the best Playstation 2 (PS2) Emulator for PC. PCSX2 is an incredible emulator that has a lot of options. In my site, we have shared PCSX2 1.5.0 Build 2964 download link.
Let me explain first what is PCSX2?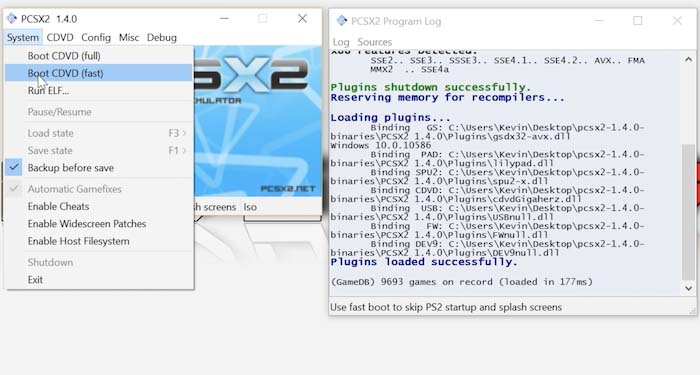 PCSX2 is a Playstation 2 emulator for Windows and Linux. It was started by the team behind PCSX (an emulator for the original PlayStation) back in 2002, and as of late 2013 development is still active. The emulator achieved playable speeds only by mid-2007 and subsequent versions have improved speed and compatibility making it both the ultimate solution for PS2 emulation and the instrument to keep and preserve the PS2 legacy in the modern world. Though not yet perfect the program can successfully emulate most commercial PS2 games at playable speeds and good visuals (often better than the original PS2).
Download PS2 Emulator For Windows 10/8.1/8/7
File: pcsx2-v1.5.0-dev-windows-x86.zip
Size: 8.68 MB
Version: 1.5.0 Build 2964
Download PS2 Emulators for Windows 10/8/7
Download BIOS for PCSX2 from this source
See more: Download Emulator PS1 for PC
If you want to get your games up and running great, your PC has minimum requirements:
Windows Vista / Windows 10/ Windows 8.1/ Windows 8/ Windows 7 (32bit or 64bit) with the latest DirectX
CPU: Intel Core 2 Duo @ 3.2 GHz or better OR i3/i5/i7 @ 2,8 GHz or better OR AMD Phenom II @ 3,2 GHz or better
GPU: 8800gt or better (for Direct3D10 support)
RAM: 1GB on Linux/Windows XP, 2GB or more on Vista / Windows 7
VIDEO TUTORIAL: How to play Playstation 2 games on your PC using the PCSX2 emulator for Windows PC