In this article, Windows10freeapps brings a wonderful giveaway for you, where you can download LMMS, a free end-to-end, cross-platform music production suite.
LMMS (or Linux MultiMedia Studio) is a digital audio workstation application program alternative to commercial program such as FL Studio, which let you produce music with your PC or Laptop. When LMMS is executed on a computer with appropriate hardware, it enables music to be produced by synthesizing sounds, arranging samples, playing on a MIDI keyboard, and combining the features of trackers and sequencers.
Key Features of LMMS Free Download:
– Produce music with your computer: by creating melodies and beats, synthesizing and mixing sounds, arranging samples and much more.
– Playback instruments, samples and plugins: with a typing or MIDI keyboard in a user-friendly and modern interface.
– Bundled with ready-to-use content: from an assortment of instrument and effect plugins, presets and samples to VST and SoundFont support.
How To Download and Install LMMS on Windows 10/8/7
Step 1. First, download LMMS latest version from the official website of LMMS.
Download LMMS 1.2.0 for Windows 32-bit click here.
Download LMMS 1.2.0 for Windows 64-bit click here.
Step 2. Once the download is complete, run the exe for install LMMS. The setup wizard should have started. Click "Next".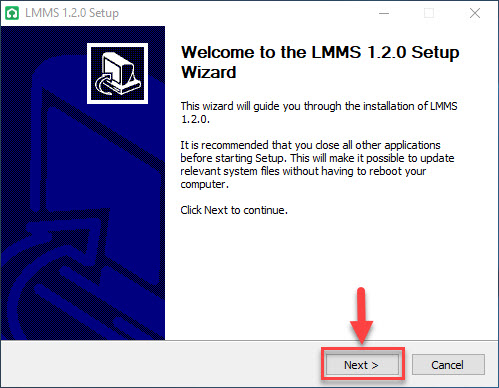 Step 3. On the next screen, you must accept the agreement to install LMMS. Click "I Agree".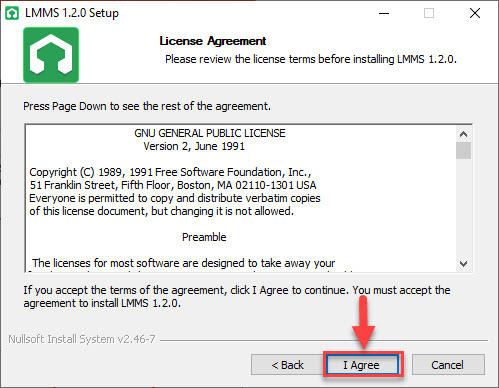 Step 4. On the next screen, change the installation path if required. Click "Next".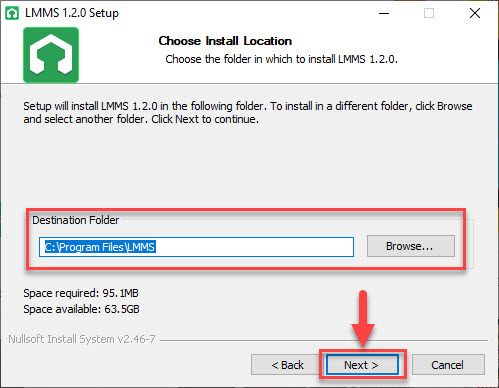 Step 5. Select the start menu folder. Keep selected LMMS and click on "Install".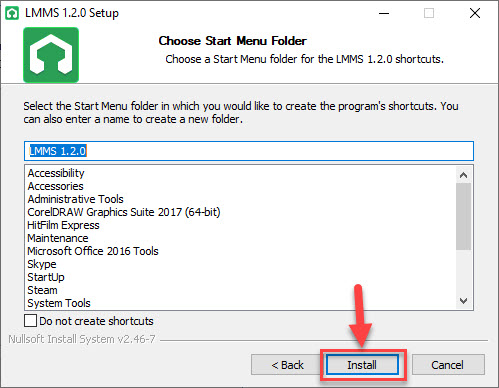 Step 6. Wait for the installation to finish.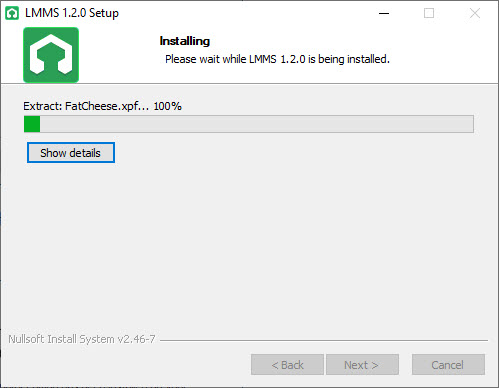 Step 7. Once installation finished, you should receive a message screen that LMMS is installed on your PC. Click "Finish" to close the LMMS setup wizard.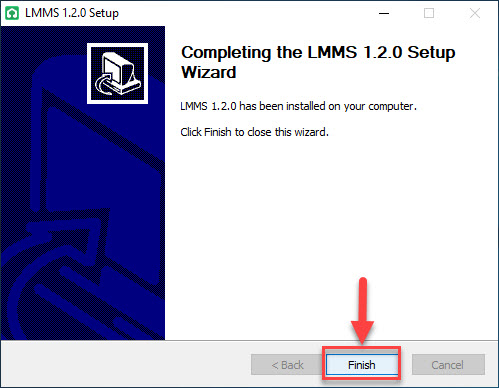 LMMS Requirements for Windows:
Make sure the following mini requirements before going to get LMMS download.
Operating System: Windows 7, Windows 8/8.1, Windows 10 (32 bit & 64 bit).
Processor: Intel Core i3, Core i5, Core i7 or AMD equivalent.
Memory (RAM): 512 MB of RAM, 1 GB recommended.
Hard disk space: 8 GB
VIDEO TUTORIAL: How To Download and Install LMMS on PC (Windows 10/8/7)
Hope something helps you.