We show you how to use Microsoft's two-step verification process to strengthen the security of your Microsoft account.
Since early 2013, Microsoft has offered a two-step verification (2FA) mechanism. The technique, also known as two-factor authentication or two-step authentication, increases the security of your account by forcing you to enter your password (step 1), followed by a security code (step 2). You can receive the security code via e-mail, SMS, phone call, or by using an authenticator app on your mobile device.
When you enable two-step verification on your Microsoft account, it will be available across all Microsoft services that support it, including Windows, Outlook.com, Office, and SkyDrive. To get started, follow these steps:
Enable two-step verification
Step 1: Look for an email address and a phone number under the section labeled "Security info helps keep your account secure." on this Account Settings page. Click the Add security info link and follow the prompts if each piece of information is missing.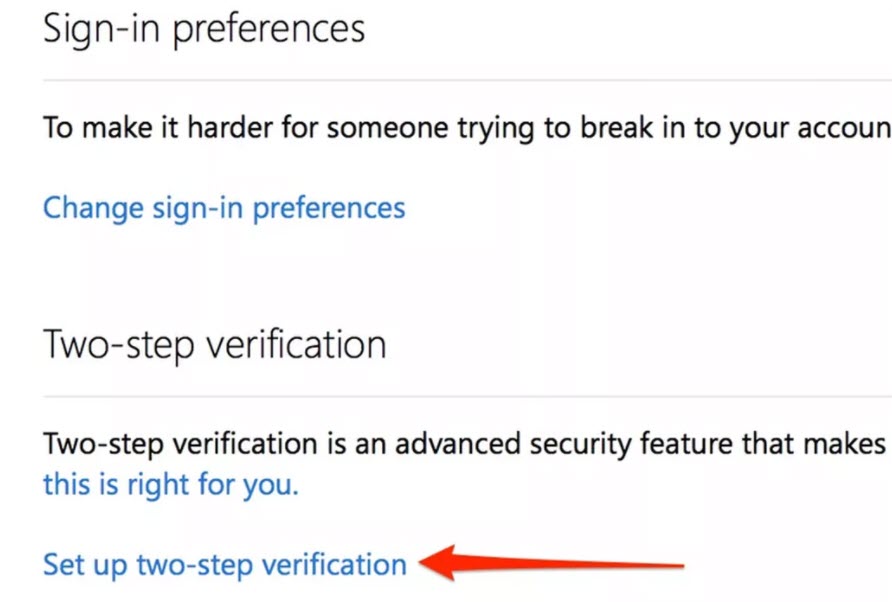 Don't forget that the SMS feature of 2FA relies on your phone number being linked to your account, so don't leave it out. If you don't have access to your email account, you won't be able to obtain your secondary log-in code.
Step 2: Select the "Set up two-step verification" link.
Step 3: Continue until you reach the end of the setup procedure, then click "Done." Before you can complete the two-step setup, you may be requested to give a verification code, which will be sent to either your phone via SMS or your backup email address. After it's finished, Microsoft should send you an email confirmation to your alternate email address.
Pair an authenticator app with your Microsoft account
You can acquire security codes via email, phone call, or SMS, but using an authenticator app on your mobile device is even easier. Authenticator apps, such as Google Authenticator, run locally on your smartphone and can be used even if your device isn't connected to the Internet. You must first associate an authenticator app with your Microsoft account in order to utilize it.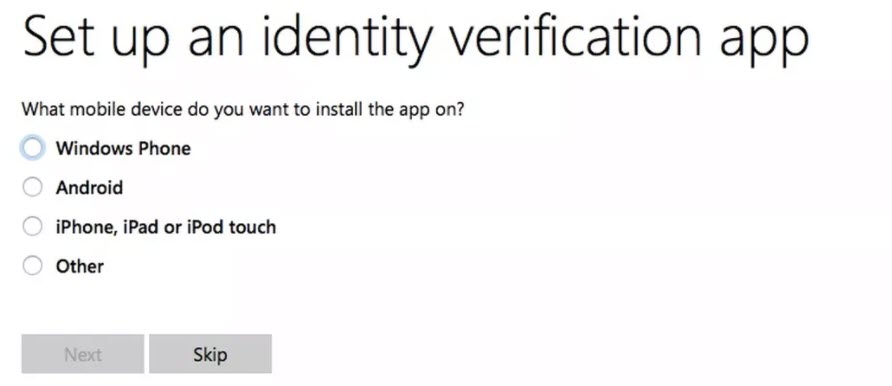 Step 1:  Choose an authenticator app and install it on your device. Google Authenticator is available for Android, iOS, and BlackBerry users, whereas Microsoft Authenticator is available for Windows Phone users.
Step 2: Return to Microsoft account security info page for your Microsoft account, and you should see a prompt to create a mobile app. If not, go to the Identity verification apps area and click the "Set up identity verification app" option.
Step 3: Launch your favorite authenticator app, then scan the bar code on the screen.
Step 4: Enter the security code in the box when it displays in the authenticator app, then click the Pair button.
Using two-step verification
After you've enabled two-step verification on your Microsoft account, you'll need your account password and a security code to access your Microsoft services. To activate the security code delivered to your device, enter the appropriate information (typically the last four digits of your phone number or a piece of your email address). Instead, open the app you used to set up the verification codes (for example, Google Authenticator) and type the code into the text area.
Check this video for more help:

Finally, security codes aren't supported by all apps and devices. In some cases, you can log in by the security info page and create an app password.