If you are getting problems with Microsoft Edge, this tutorial will guide you through how to repair the Edge browser in Windows 10 without modifying any system tools or without the help of any after-market utilities.
Many Windows 10 users report that the Edge browser is slow, Edge browser doesn't open, or Edge browser automatically closes a few seconds after launching it, this tutorial is useful for you.
How To Repair Microsoft Edge In Windows 10
Step 1. Close Edge browser.
Step 2. Open the Settings app. Go to Apps > Apps & features.
Step 3. Find Microsoft Edge entry and click on the same. Click on the Advanced options link to open Storage usage and app reset page.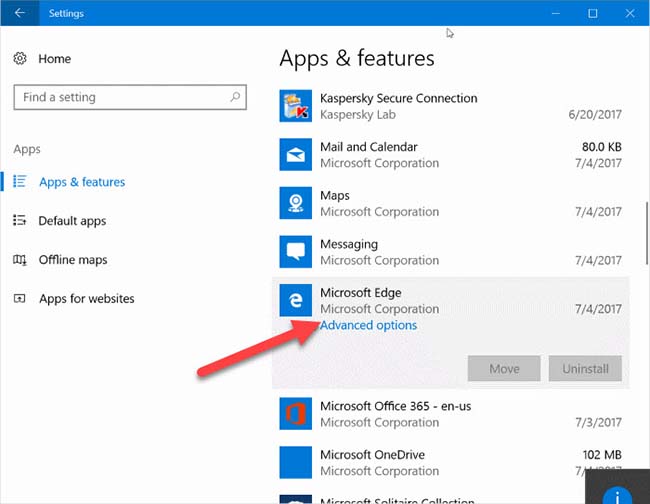 Step 4. Now, click on the Repair button and then click the Repair button again when you see the confirmation flyout to repair Microsoft Edge. The Repair option repairs Microsoft Edge browser without removing your data.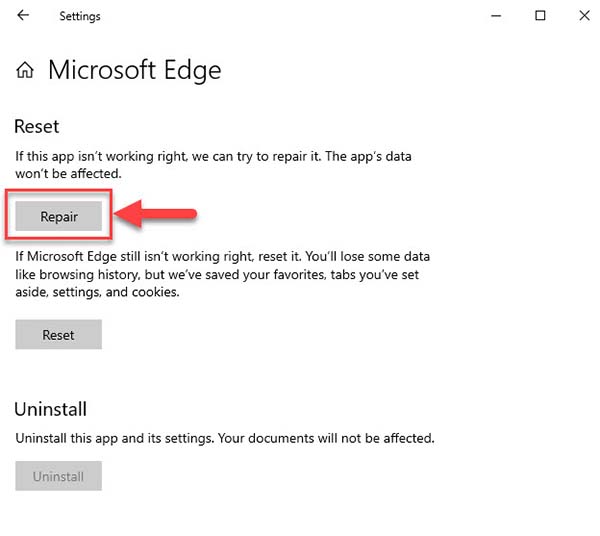 Step 5. In a few seconds, a check sign will appear next to the Repair button indicating that the repair is complete.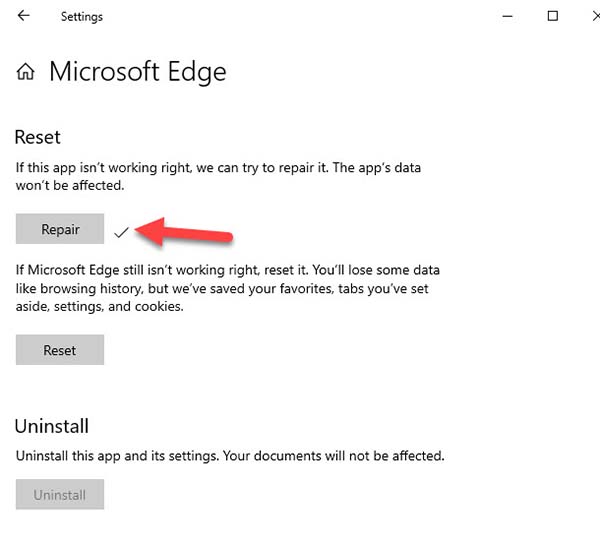 Step 6. Restart your PC
VIDEO TUTORIAL: How to repair Microsoft Edge to fix any issues on Windows 10

That's about it.
See more: