In this tutorial, learn how to fix "Your media file could not be processed" error when you try to upload a video on Twitter.
According to Twitter, your media file needs to match the following specs:
Maximum resolution: 1920 x 1200 (and 1200 x 1900)
Minimum resolution: 32 x 32
Maximum frame rate: 40 fps
Maximum bitrate: 25 Mbps
Aspect ratios: 1:2.39 – 2.39:1 range (inclusive)
At this time, Twitter supports the MP4 video format with H264 format with AAC audio on the web. On mobile apps, Twitter supports MOV and MP4 video formats. Videos up to 512MB can be uploaded. But, you will be required to edit videos to 2 minutes and 20 seconds or less in length.
If your video file doesn't fit into their technical specifications, the error happens. This guide shows you how to resolve the error.
Fix: Twitter Video Upload Error "Your media file could not be processed."
With Handbrake, you can encode or turn any video so that it becomes compliant with Twitter's specifications.
Step 1. To begin, visit this source to download Handbrake.
Step 2. Install Handbrake and run it.
Step 3. Load the video file in Handbrake.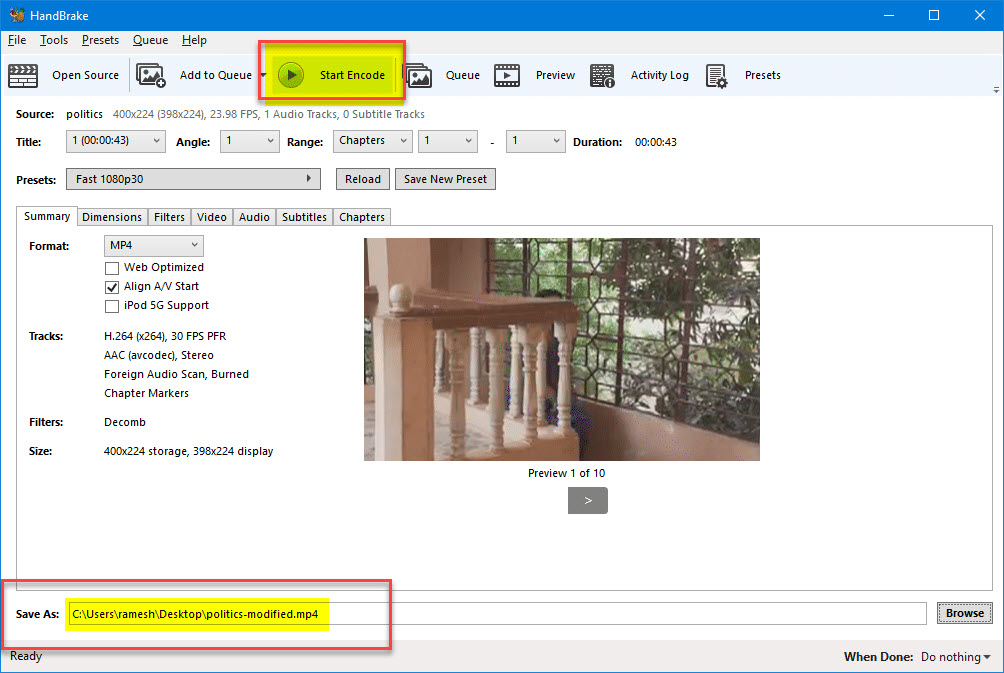 Step 4. In the Save As: filename, field, and mention the path for the file you're going to edit. Leave the default settings and Presets as they are.
Step 5. Click on Start Encode button. The encoded file is now saved to the selected location. Check if you can upload it on Twitter.
Now, you can upload the encoded version of the video on Twitter without facing the error "Your media file could not be processed."
VIDEO TUTORIAL:

Hope something helps you.