A lot of League of Legends users reported that black screen errors prevent them from enjoying the online multiplayer battle arena experience. So this post will show you how to fix black screen error playing League of Legends in Windows 10.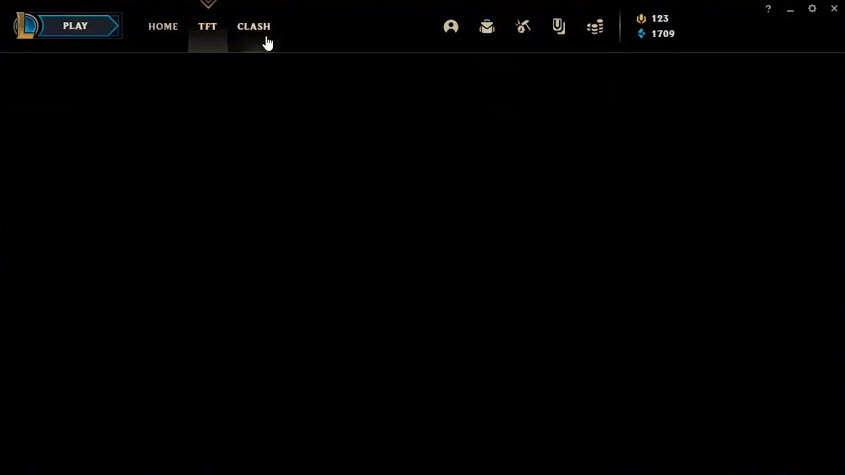 How to fix black screen error on League of Legends
Method 1. Update your GPU drivers
To make sure your game runs smoothly, always keep your GPU drivers updated. Visit your GPU manufacturer's website and check for updates.
NVIDIA Driver: https://www.nvidia.com/Download/index.aspx
AMD Driver: https://www.amd.com/en/support
Inter Driver: https://downloadcenter.intel.com
If you don't have computer skills to update the GPU drivers manually, try to update your drivers with the software below.
Update drivers automatically
The easiest and safest to update drivers on a Windows computer is by using an automatic tool.
All the programs that you use daily and drivers are essential for your PC. If you want to avoid freezes, bugs, crashes, lag or any other issues, you will need to keep them updated.
Constantly checking for driver updates is time-consuming. However, you can use an automated solution that will safely check for new updates and apply them with ease, and that's why we would recommend Driver Easy tool.
Follow these easy steps to safely update your drivers:
1. First, download and install Driver Easy on your computer.
2. Run the app.
2. Wait for Driver Easy to detect all your faulty drivers.
3. The program will now show you all the drivers that have issues, and you just need to select the ones you'd liked fixed.
4. Wait for Driver Easy to download and install the newest drivers.
5. Reboot your computer.
Method 2. Update your computer
Basically, when you update your computer, Windows 10 downloads the latest driver versions as well. To do that, follow these steps below:
1. Go to Start and select Settings.
2. Select the Update & Security, and click Windows Update.
3. Click on Check for updates.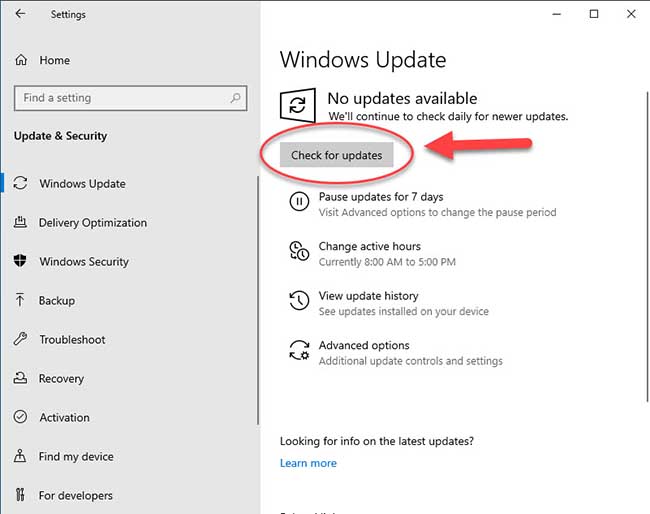 Microsoft always adds a number of very useful game optimization features in the latest versions of Windows 10. So make sure you're running the latest version of Windows 10 on your computer.
Many users reported that the latest updates improved their gaming experience by improving the FPS rate and reducing the occurrence of technical glitches.
See more: How to Fix League of Legends won't update on PC
Method 3. Disable Display Scaling
To get rid of the black screen when you launch LoL in Windows 10, you should disable a certain display setting.
1. Right-click on the League of Legends launcher and click on Properties.
2. Go to Compatibility, check the Disable Display Scaling on high DPI Settings.
3. Next, check the Run as Administrator option, and untick the Compatibility mode.
After performing this minor compatibility fix, you should be able to start League of Legends without any issues.
Method 4. Use an Ethernet connection
Many users confirmed that switching to a cable connection solved this issue. Indeed, the Ethernet connection is more stable than wireless Internet connections.
When the Wi-Fi signal is not strong enough, you may face many game-related problems, including black screen issues and server errors.
If the problem still persists, you can check out our detailed post on how to fix the black screen issues in Windows 10 to get rid of your LoL problem as well.
In this video, we are gonna show you how to fix League of Legends Black Screen issue in Windows 10:
Hope something helps you.