YouTube is the best online video streaming platform in the world. It's the place to go for videos on practically any subject. YouTube has a wide variety of videos ranging from cartoons to mythology, TV shows to stand-up comedy. However, several users have noted that the streaming platform is slow on Windows 11, the most recent version of the operating system.
Because YouTube is a popular location for people to pass their free time, no one wants to be interrupted when viewing their favorite video. Even when streaming at the lowest resolution, several users have claimed that YouTube lags on Windows 11. And it's primarily Google Chrome that's causing the issue. So, if you're having trouble with the same problem, this is the place to go.
In this article, we'll go through how to repair YouTube lagging on Windows 11. Whether you're streaming YouTube through your browser or an extension, the remedies will benefit you in both cases. So without further ado, let's get this party started.
Why Does YouTube Lag in Windows 11?
There is no specific reason why YouTube is lagging on Windows 11 right now. The problem could be caused by several factors. Anything from obsolete drivers to defective add-ons could be causing YouTube to stutter on Windows 11. Nonetheless, a few fundamental explanations are underlying the problem.
Graphics card that is no longer supported.

A massive amount of stuff has been cached and browsed.

Poor internet connection.

Errors in extensions.

Flawed browser.

Malware and Viruses.
How to fix If YouTube lagging on Windows 11
Now that you've figured out what's causing the problem, it's time to figure out how to repair it. There is no unique answer to the problem for comparable reasons. As a result, you'll have to try a few alternative solutions before settling on one that solves the problem. So, if YouTube is slowing on Windows 11, let's see what we can do about it.
Fix 1: Clear Cache Memory and Browsing Data
It's critical to keep the cache data of the browser you're using cleared at regular intervals. Clearing your browser's cache data ensures that you get the best performance possible. Furthermore, it ensures that the browser is free of minor defects and glitches. Nonetheless, these are the steps you must take to clear Google Chrome's cache data.
1. In Google Chrome, tap the three dots in the top right corner.
2. "More Tools" > "Clear Browsing Data" 
3. The windows for clearing browsing data will appear. "Cookies and other site data" and "Cached images and files" should both be checked.
4. Select "Clear Data" from the drop-down menu.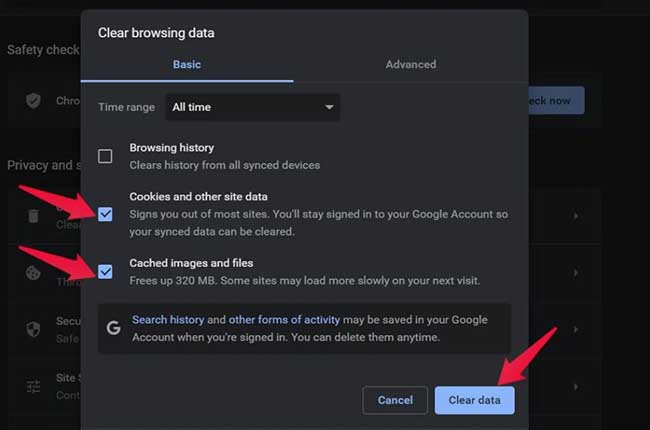 Restart your browser and go to YouTube. Play any video and see if you're still seeing any latency. Otherwise, you're good to go. However, if the issue persists, erase your browsing history.
It's worth noting that deleting browser data clears all history from all synced devices. As a result, double-check that you've backed up any crucial websites you've lately visited. You need to do the steps mentioned below to clear Google Chrome's browsing data.
1. Follow the steps above to go to the "Clear browsing data" window.
2. Check the "Browsing history" box this time, then tap "Clear Data."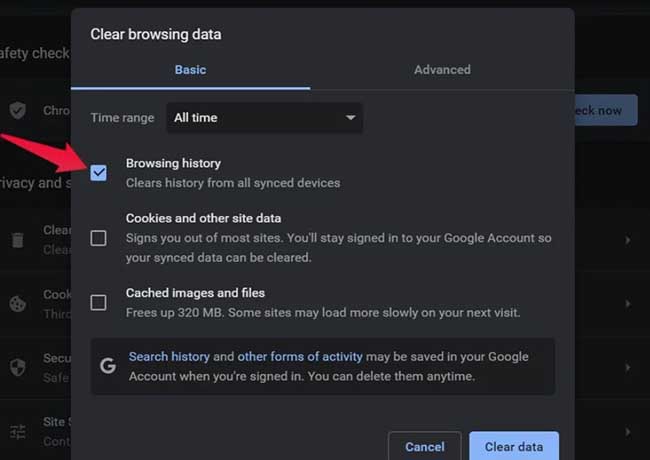 Restart Google Chrome and go to YouTube to see if you're still facing the leg. If that's the case, move on to the next method.
Fix 2: Uninstall Faulty Extension
Installing extensions or add-ons on Google Chrome has its own set of benefits and drawbacks. On the one hand, it makes internet tasks easier, but on the other hand, it can be the source of a variety of browser problems. YouTube latency on Windows 11 can be caused by a variety of factors. As a workaround, make sure your browser only has the necessary and trusted extensions installed. Then delete or remove any extensions you don't require right away.
Anyways, here are the methods to uninstalling an extension on Google Chrome:
1. In Google Chrome, click the three dots in the top right corner.
2. Select "More Tools," then "Extensions."
3. The Chrome Extension Window will appear, displaying all of the browser's extensions.
4. Under the name of the reaction you wish to uninstall, tap the "Remove" button.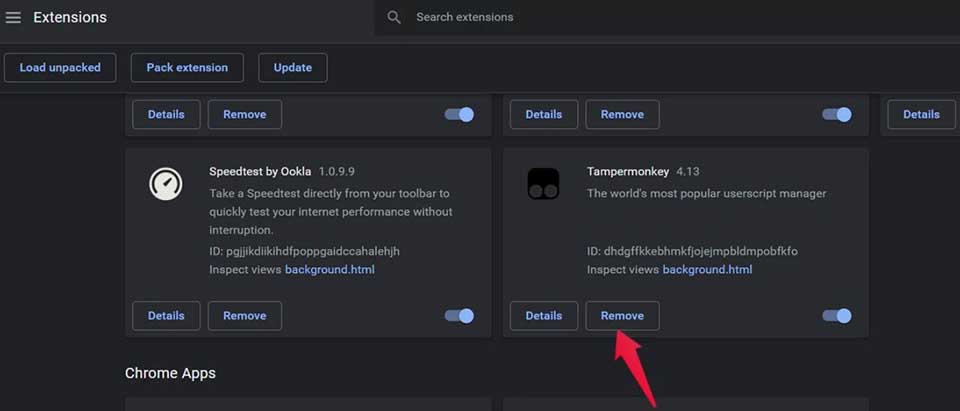 5. In the confirmation dialog box that appears, touch "Remove" once more.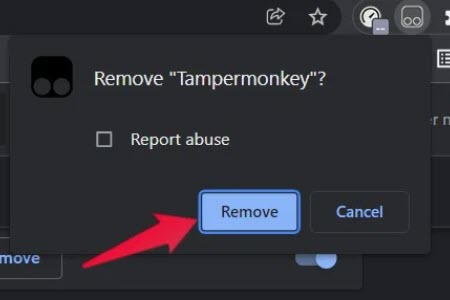 That is all there is to it. Relaunch YouTube in Google Chrome and see whether the issue persists. If that's the case, continue reading.
Fix 3: Download the Latest Version of the Browser
The main cause of YouTube slowness on Windows 11 could be an out-of-date driver. Every browser's developers continue to release updates to solve minor bugs that are causing issues on various platforms, including YouTube. As a result, it's always a good idea to keep your browser up to date to avoid issues and glitches.
The steps to update Google Chrome on Windows 11 are outlined below.
1. In Google Chrome, click the three dots in the top right corner.
2. Select "Help" and then "About Google Chrome" from the drop-down menu.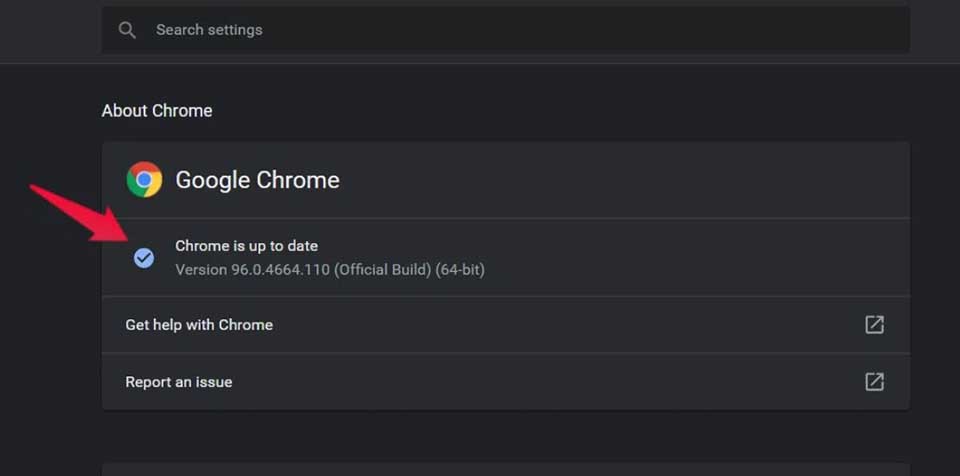 3. Google Chrome will check for any available updates automatically.
4. If an update is available, install it right away to repair the YouTube problem.
Relaunch the browser, go to YouTube, and watch any video there. Check to see if the issue is still present.
Fix 4: Change Video URL
Changing the video URL is one of the most effective ways to resolve any YouTube lag. This is something you can do to improve the performance and stability of your YouTube videos. All you have to do is substitute "uk." or "ca." for the "www" portion of the URL. Let's take a closer look at how it's done.
1. For example, in case you watch the "How to Fix BlueStacks 5 Crashing on Windows 11" video by Get Droid Tips,
2. Select "video URL" from the drop-down menu.
3. Substitute "uk." or "ca." for "www." now.
That is all there is to it. To begin the video, press enter. Check to see whether the lagging issue has been resolved.
Fix 5: Lower the Video Resolution
If you have a sluggish internet connection, you will almost certainly experience lagging on YouTube. As a workaround, you'll have to reduce the video resolution until your internet returns to normal. If you're watching a video in 1080p, for example, lower the quality to 240p or lower.
The steps for lowering the video quality of a video on YouTube are as follows.
1. Open YouTube and find the video you want to watch.
2. At the bottom of the video, click on the gear icon.
3. Select Quality.
4. Now select the video quality you want it to play in.
After that, see if the issue still exists.
Fix 6: Close Unnecessary Tabs
If you're watching YouTube on an ancient PC with numerous tabs open, you're likely to face a variety of lag difficulties. One of the applications that use the most system memory is an internet browser. As a result, if you want the best and most lag-free experience, make sure you only have the most necessary programs active. Close all other tabs that are open for no reason, for example, if you wish to stream YouTube.
Fix 7: Update Graphics Driver
It's just as important to keep your drivers up to date as it is to keep your applications up to date in order to get the best performance out of your system. One type of driver that should be updated on a regular basis is the graphics driver. So, here are the instructions for updating the graphics driver on Windows 11.
1. On the taskbar, press and hold the search icon.
2. Type "Device Manager" into the search field and hit Enter.
3. Tap the display adaptors twice.
4. In my situation, right-click on the graphics that have been installed. It's Intel (R) HD Graphics 620 and click on "Update driver".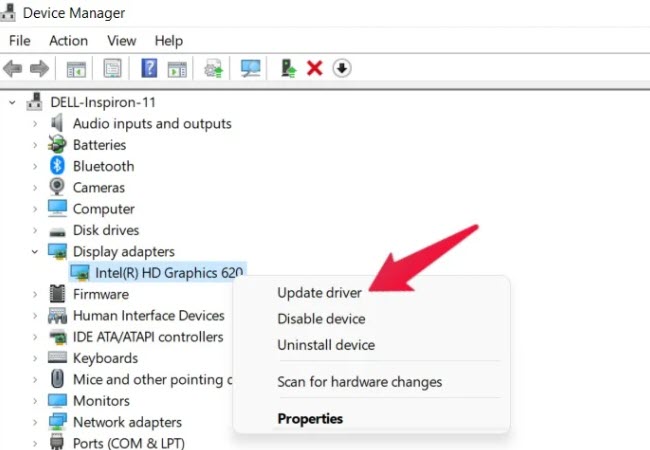 6. Click on "Search automatically for drivers".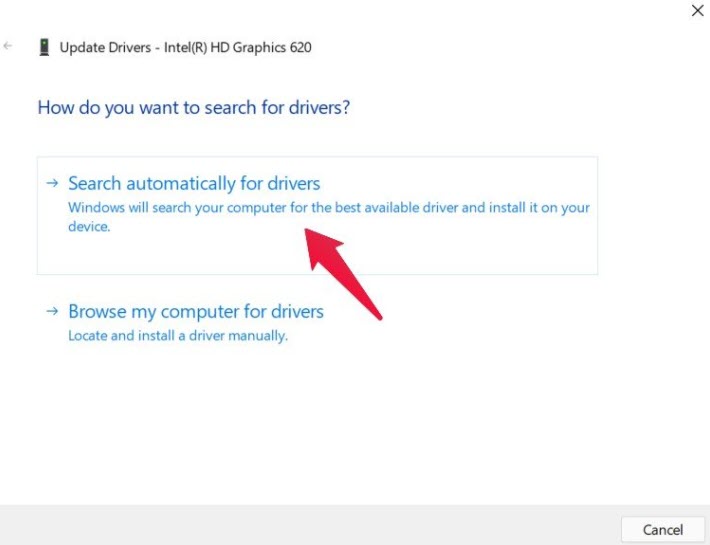 If a driver update is available, the system will now update it automatically. After you've updated your system, restart it to see whether the YouTube lagging on Windows 11 problem persists.
In this video, we are gonna show you how to fix Youtube slow loading lagging in Chrome browser:

Final Words
This was the procedure for resolving YouTube latency on Windows 11. Please let us know if the methods suggested above were helpful or not. You can also provide any workarounds you know about by leaving a comment.