Game Mode is a feature first introduced in Windows 10 Creators Update, back in 2017. In this tutorial, learn how to turn on or off Game Mode on Windows 10.
Note: This guide is for the latest build of Windows 10. If you are on a lower build, please update Windows 10 to the latest version.
Game Mode was designed to help increase performance in games, regardless of your hardware configuration or computer's age. According to Microsoft, it is created to do two things: offer a more consistent gaming experience and increase the frames per second you get in games.
Here are the steps to enable (and disable) Game Mode in Windows 10.
How to turn on or off Game Mode on Windows 10
1. Click on Start and select Settings.
2. Search for game mode or go to Gaming > Game Mode.
3. Under Game Mode, click to toggle Game Mode on or off.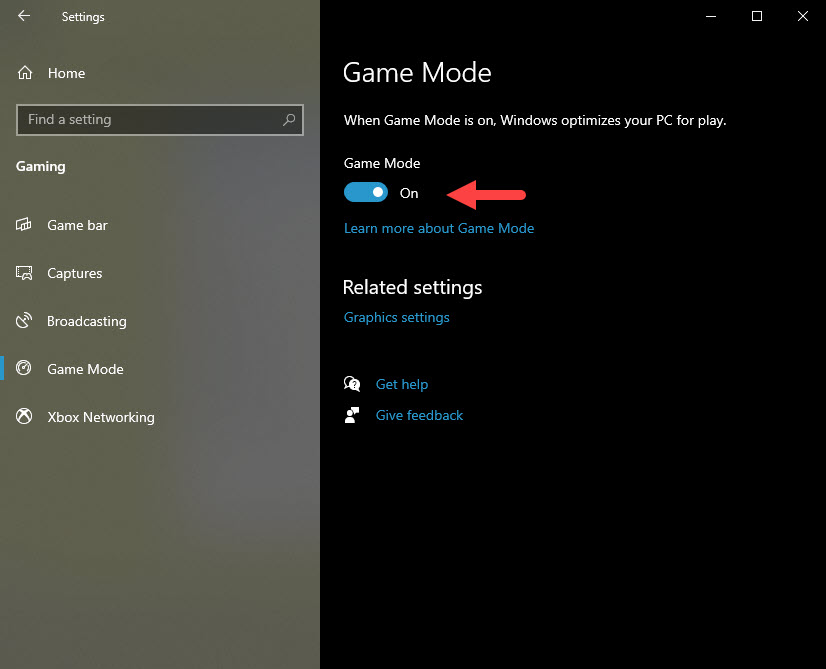 You can also open Game Mode for a game you're currently playing.
During a game, press Windows key + G to launch Game bar. If prompted Do you want to open Game bar? Select the box next to Yes, this is a game.
You can now enable or disable Game Bar in the System Tray.
Check out this video to illustrate this tutorial:
Hope something helps you.