Spotify is a music streaming service that aids in the discovery of music and podcasts. It has a lot of episodes and music in it. This program allows you to explore and play songs from a variety of artists, albums, celebrities, and other sources.
Because of network connectivity issues or company/college/country restrictions, you may not be able to access Spotify tracks at times. Spotify track download features can help you download your favorite music for later use in these situations. Here's how to save any Spotify music to your phone, tablet, or computer for offline listening.
Spotify Songs (Music) and Playlists can be downloaded in a variety of ways.
How to Download Music from Spotify Using Spotify Music Downloader
Method 1: Using Musify Music Downloader
Musify is a free app that lets you convert Spotify playlists, songs, and albums to a variety of formats for offline listening. SoundCloud, Brandcap, and MixCloud are among the 1000+ streaming websites it supports. This program is compatible with both Mac and Windows operating systems.
To download songs from Musify, simply follow these simple steps:
Disclaimer: When downloading audio, make sure to read the terms of service of the hosting site. We do not encourage or condone copyright infringement, and we recommend that you only download videos that are either in the public domain or that you own, or that you have permission to do so from the hosting site or the copyright holder.
Step 1)
Download
Musify
app.
It should be installed on your computer.
Step 2)
Navigate to
https://open.spotify.com/
and search for the music you want to download.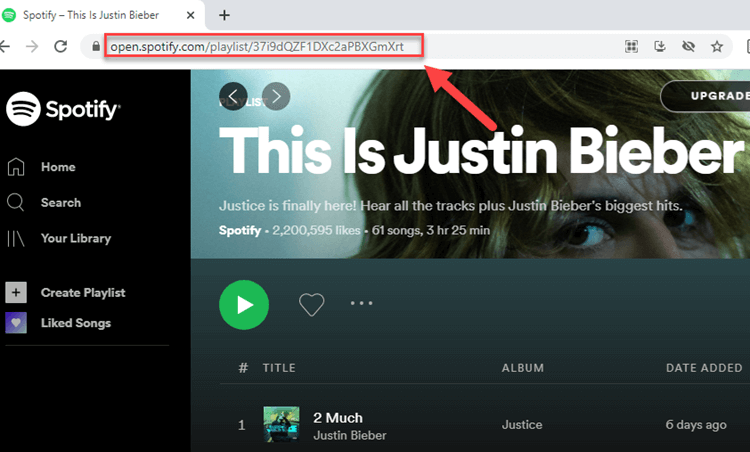 Copy the song's URL.
Step 3) Open Musify app and click "Paste URL" from the drop-down menu.
After a little pause, proceed to the next steps:
Select the songs to download.

To download your tracks, click the "Download" button.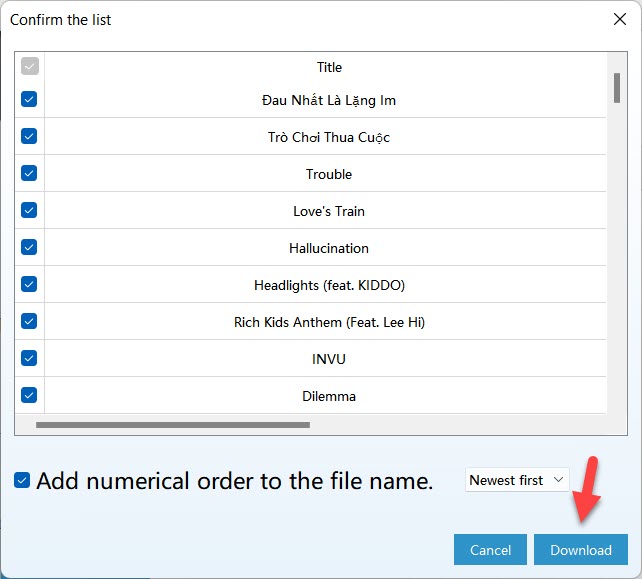 Step 4)
Sit back and wait for the download to finish.
To find your song, go to the "Download" page and search for it.

Check this video for more help:

Method 2: How to Download Music from Spotify on Mobile
Without a paid subscription, there is no direct app or software to download Spotify music on Android or iPhone. There is, however, a workaround. To begin, use the methods listed above to download the music. The tracks will then be transferred to your Android/iPhone devices.
How to Transfer Spotify Songs to Your Android/iPhone
1. USB cable
You'll need to use a USB cord to connect your Android phone to your computer. Send or copy-paste the converted tracks to your Android phone after that. You can also use Airdroid or similar apps to transfer your music to your phone.
2. Upload songs to Google Drive/Dropbox
You can upload the music and songs to Google Drive/Dropbox (or another online storage provider). You may use your Android phone to log in to various sites using the same account and locate your tunes on Google Drive/Dropbox.
3. Wirelessly Transfer Songs
Sending a file via Bluetooth is the best way to transfer songs between your computer and mobile device. To do so, turn on Bluetooth on both your PC and mobile device. Then, search for and add the device. Finally, connect your phone to your computer and transfer your music.
How to Download Music from Spotify Using Premium?
To download your music, Spotify Premium is a wonderful alternative. It gives you unlimited access to high-quality music streaming. This website allows you to listen to your favorite music without being interrupted by advertisements.
Method 1: How to Download Music from Spotify on Desktop
On the desktop, the Spotify application simply allows you to download playlists. Podcasts and albums, however, are not available for download.
To download a Spotify playlist, go to the upper right corner and click the toggle button.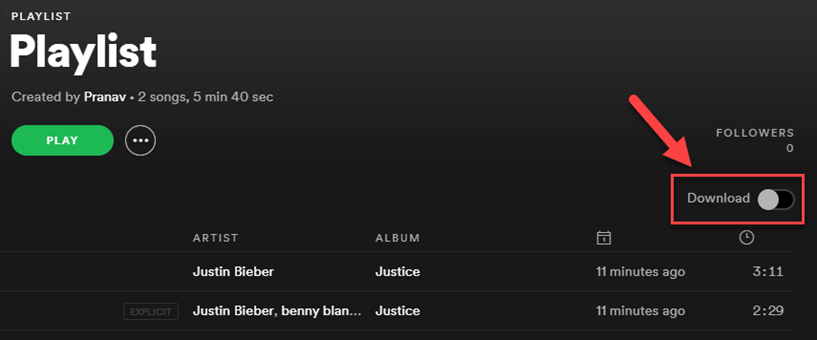 The Spotify desktop app will display a "Downloaded" notice after the download is complete.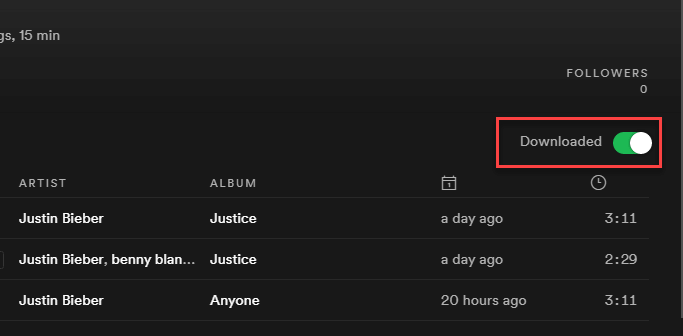 Method 2: Using Spotify Premium on Mobile Device
Spotify Premium can also be used to download music to your phone, albeit the process varies depending on where you live.
Step 1) On your smartphone, launch the Spotify app. Toggle to the "your library" tab.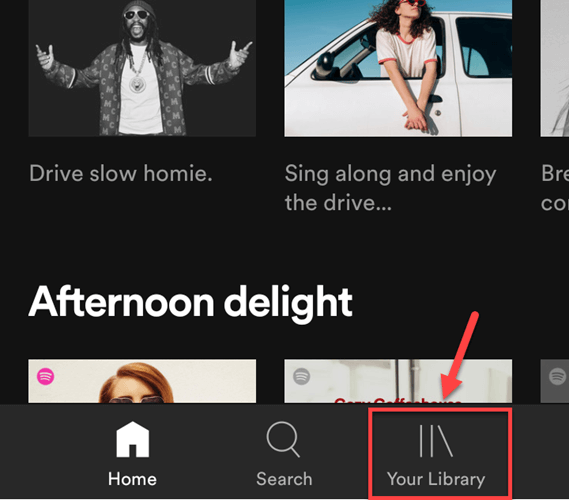 Step 2) Select "Liked Songs" from the drop-down menu.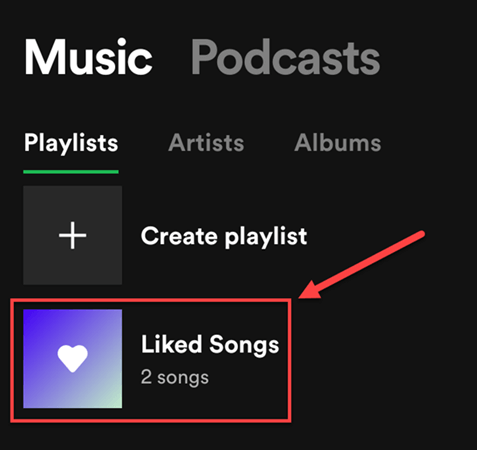 Step 3) At the top of the page, you'll find a download button. To download your Liked music, tap on it.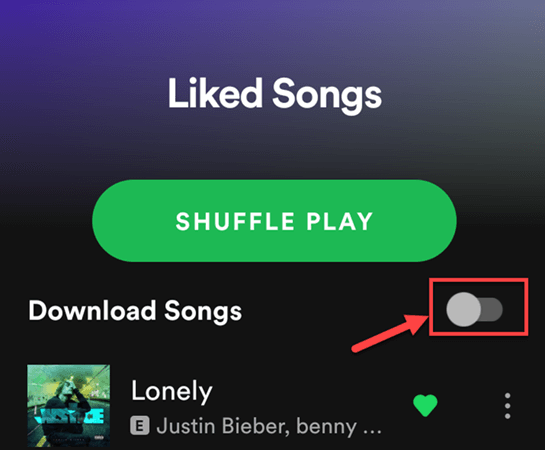 Here's how to download specific songs without putting them on your Spotify Liked playlist.
Step 1) Select "Search" from the drop-down menu.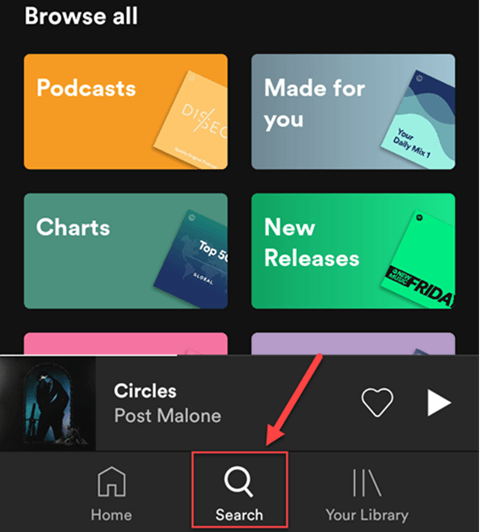 Step 2) You'll see the following screen.
Select "Made for you" from the list of podcast genres.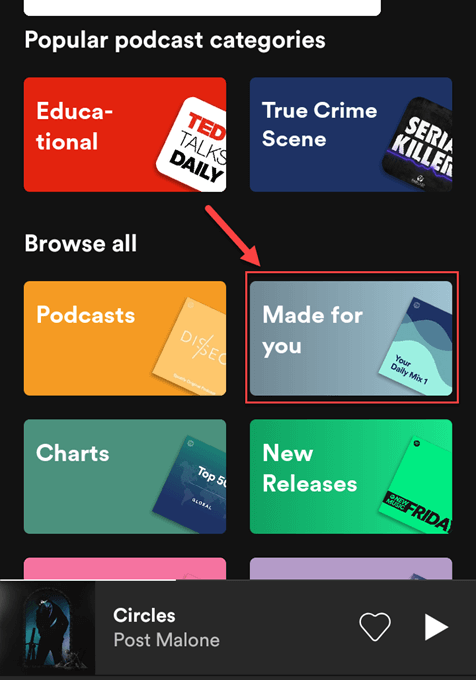 Step 3) You'll notice several podcasts.
For instance, tap "The Get Up."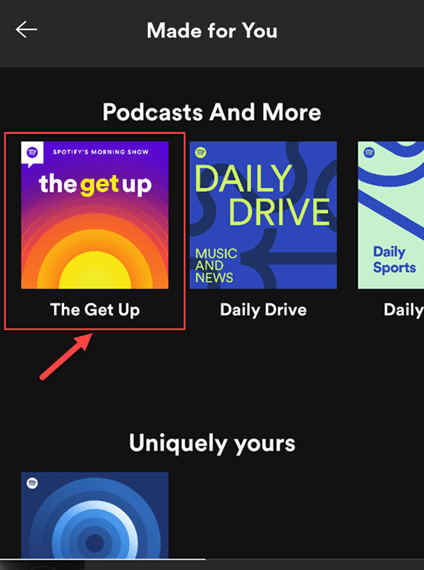 Step 4) You'll see the following screen.
Toggle between the three dots in the top left corner.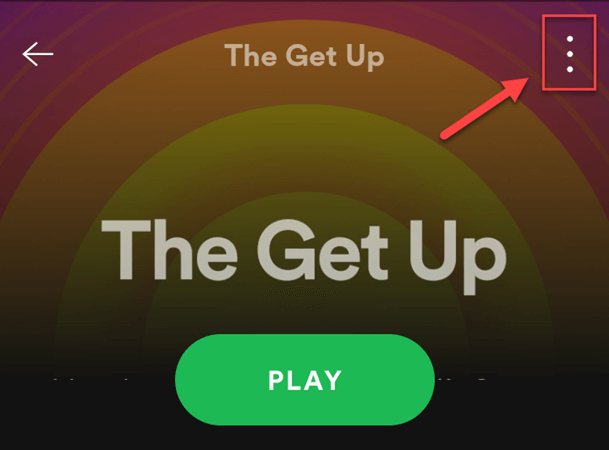 Step 5) You'll see the following screen.
To save your podcast, select "Download."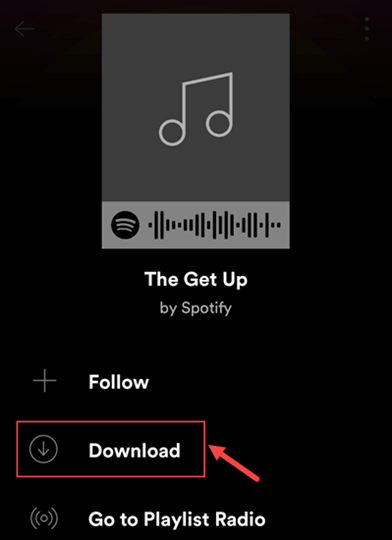 You can also download any song in the same way. The downloaded songs and podcasts will now be available for Offline playback for 30 days as long as your Android device or tablet is connected to the Internet.
FAQ
⚡ How do you download and install the Spotify app?
The instructions to download and install the Spotify app are as follows:
Step 1) On your smartphone, go to the Play Store.
Step 2) In the search box, type "Spotify."
Step 3) To install the Spotify app, tap the "Install" option.
? How do you download music from Spotify to your phone?
MP3 works by obfuscating or removing recorded sound frequencies that are near or beyond the range of human hearing. This aids in the compression of any audio file.
? Can you put music from Spotify on a flash drive?
You cannot. There are a variety of third-party apps and chrome browser extensions that may be used to download Spotify songs. These options will allow you to listen to music while offline.
❗ How do you burn songs onto a CD from Spotify?
The tracks on Spotify are encrypted. As a result, even if you sync them to your desktop app, you won't be able to burn them to a CD. You can, however, burn tracks that you've downloaded from iTunes or Spotify's in-house MP3 music shop, or that you've already ripped off a disc onto a CD.
? Can you convert Spotify songs to MP3?
Of course. Download any Spotify-compatible audio converter app to convert Spotify tracks to MP3. Click the "Add" button or drag and drop the songs you want to convert after you've downloaded and launched the program. Then, to convert the Spotify music to MP3 format, press "Ok".
? How to convert Spotify music to WAV format?
To convert Spotify songs to WAV format, follow these steps:
Step 1) Download and run any good music converter software that supports Spotify, such as iTubeGo.
Step 2) To convert Spotify tracks or playlists, drag and drop them onto the page.
Step 3) Choose WAV as the output file format.
Step 4) Select "Convert" and listen to tracks in WAV format.
❓ Is it illegal to download music from Spotify?
No. Unlike other streaming networks such as Pandora, Rdio, Soundcloud, and others, downloading music through Spotify is not unlawful. Users with a premium Spotify membership, however, can only download tracks for personal use. It is unlawful if you utilize it for a business reason.
? Which are the best Spotify Music Downloaders?
The greatest Spotify Music Downloaders are as follows:
1. Use Spotify Premium
2. Musify Music Downloader