In this tutorial, learn how to create or enable a Wifi Hotspot in Windows 10 for Laptop or PC.
Windows 10 can transform your PC or Laptop into a wireless hotspot, enabling other devices to connect to it. You can share a cellular data connection, Ethernet, or Wi-Fi. In case, if your PC has a cellular data connection and you share it, it will use data from your data plan.
What you'll need before creating a WiFi Hotspot from your Windows 10 PC
The computer you want to use as a WiFi hotspot has to meet specific requirements. For example, make sure that you have a working WiFi adapter and a Broadband connection. If you're going to attempt this way on a PC, then you might also need a USB wireless adapter.
How To Share a Wireless or Wired Internet Connection in Windows 10
1. Click on the Start menu, then select Settings.
2. Go to Network & Internet > select Mobile hotspot.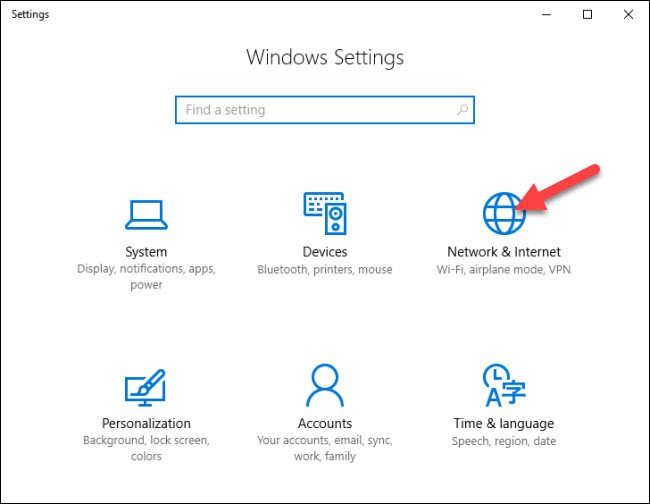 3. On the right-hand side, toggle the "Share my Internet connection with other devices" button.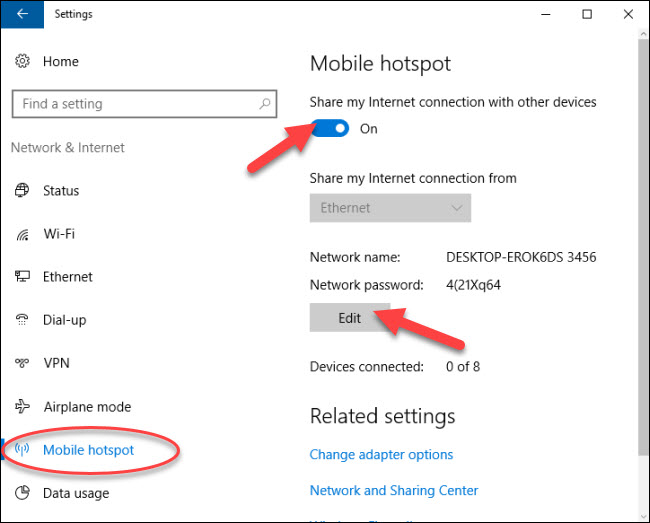 4. If you want something other than the default network name and password, click on the "Edit" button. Give a new network name and password. Click OK to save changes.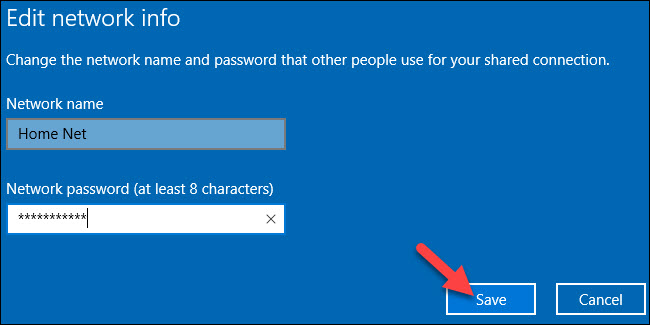 Now the WiFi hotspot should be on. It should show up as a Bluetooth or Wi-Fi network on your other devices. To connect on the other device, open the Wi-Fi settings on that device, look for your network name, choose it, type the password, and then connect.
VIDEO TUTORIAL: How to create/enable Wifi Hotspot in Windows 10 For PC/Laptop

Best Way To Turn Your PC Into a Wi-Fi Hotspot
1. Using Connectify Hotspot
Connectify Hotspot is a virtual router, with which you may share your Wifi, ethernet, 3G, and 4G connections through your Windows PC. With Connectify Hotspot, you can turn your PC into a real Wi-Fi hotspot, and share your computer's Internet connection as Wi-Fi with any other PC or mobile device. Here are the steps to turn your PC Into a Wi-Fi Hotspot:
1. Visit this site to download and install the latest version of Connectify Hotspot on your PC or Laptop.
2. Enter your Hotspot a Name (SSID) and Password. In releases since Connectify Hotspot 2018, you can even add Special Characters or Emojis to your Hotspot Name.
3. Click on the "Start Wifi Hotspot" button to share your Internet connection.
Note: Make sure you have the ad blocker option selected, to save battery life, bandwidth, and money.
Now you can connect your devices.
2. Using Mars WiFi – Free WiFi HotSpot for Windows 10
Mars WiFi is a free Windows program that helps you share a WiFi connection with any other device. Basically, Mars acts as a hotspot that turns your computer into a wireless router.
1. Download and install Mars WiFi on your Windows 10 PC.
2. Give your Wifi Name (SSID) and Password.
3. Click on the "Start Hotspot" button to share your Internet connection.
Now any WiFi enabled devices can connect to your Hotspot.
That's it.