When users try to open an email with attachments, the Outlook blocked access to the following potentially unsafe attachments error notice occurs. You may resolve this error notice in the Outlook client by following these instructions.
Many customers use Outlook as their primary email client, although it is not uncommon for this service to experience issues.
When trying to open an email with an attachment, some users received an obnoxious error message.
This can occur for a variety of causes, including attachments that do not match official attachment requirements or attachments that appear to be malicious code.
How do I unblock unsafe attachments in Outlook?
Method 1. Receive the file through a third-party file sharing service
As a workaround, you might ask the sender to upload any third-party file-sharing site the attachment.
Using Google Drive, Dropbox, or OneDrive create a sharable file link and then email it to the recipient.
You may then download the file directly to your PC from the Cloud hosting provider.
In this approach, you may get the file without having to disable Microsoft Outlook's security function.
Method 2. Change the Outlook security
1. Press Windows Key + R then type regedit and click OK to open the Registry Editor.
2. Go to the following path:
Computer\HKEY_CURRENT_USER\Software\Microsoft\Office
4. Select the Office version that is installed on your computer (in our case, Office 16.0).
5. Expand the Outlook key. Then right-click on it and select New> Key.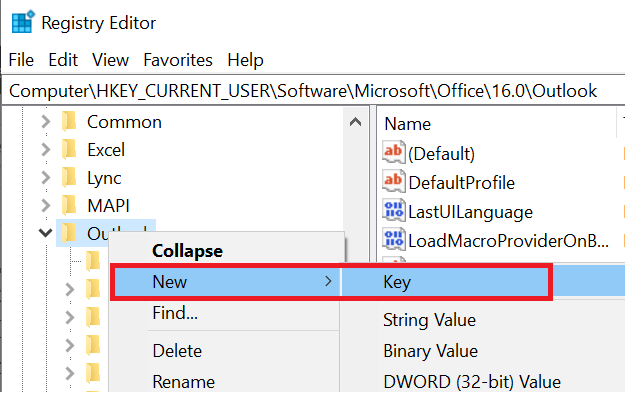 6. Rename the new key "Security" and choose it.
7. Right-click on an empty space in the right-pane. Select New > String Value.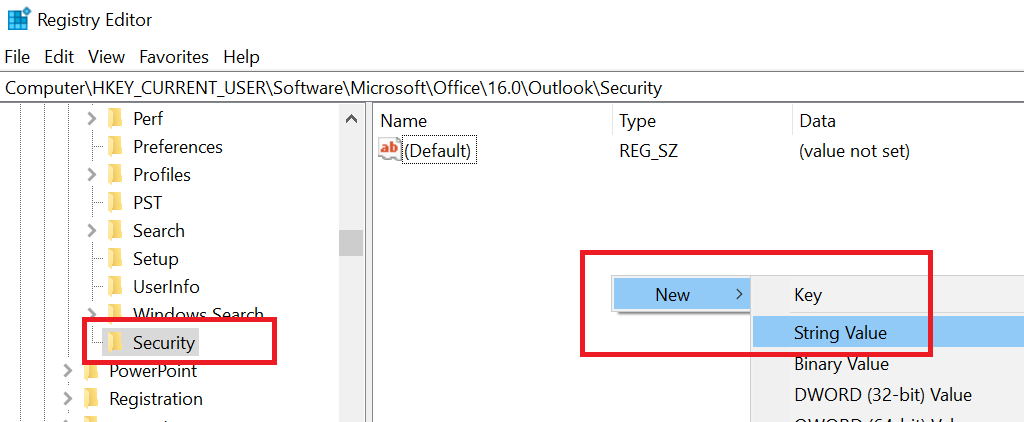 8. Change the name of the new string value to Level1Remove, and then press Enter to save it.
11. After that, double-click Level1Remove.
12. In the Edit String window, you need to enter the extension format that you don't want to be checked by Microsoft Outlook.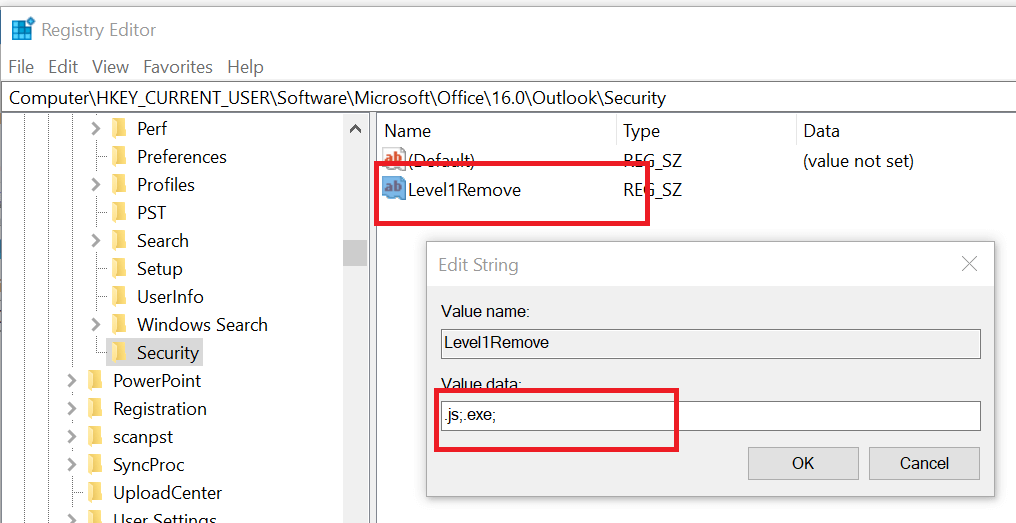 13. If you want to get.js and.exe files in the attachment without getting a message, type.js;.exe; and click OK to save the changes.
14. Close the registry editor and relaunch Outlook to see if the message is still there.
It's also a good idea to disable the security feature for Microsoft Outlook in the Registry Editor to make this message go away. This has worked for many people.
3. Receive attachment in compressed format
One way to get around the security check in Microsoft Outlook is to get the file in a compressed format when you send it to it.
There are a lot of free tools for encrypting things, but the best thing to do is to get paid software for it. As a result, the WinRar software comes highly recommended.
Most people use this to keep their files safe and compress them. It has a lot of extra features, and it gets a lot of attention from developers.
Because of this, the program has more ways to manage files, like sharing, compressing, and backing up files.
The encryption option lets you zip your files with certified 128 or 256-bit AES encryption, so that you can open attachments in Outlook without fear.
With this compression tool, you can also make zip files and save them as email attachments. From there, all you have to do is extract the files and look at them without any trouble.
So, when you get attachments in Outlook, you should use this practical way to manage all your files with help from tech-savvy people every time.
As you can see, there are a lot of ways to open attachments safely. It's up to you which one you choose.
Check this video for more help:

If you have any more questions or recommendations, please leave them in the comments area below.