If the devices in Windows 10 no longer work after sleep, don't panic. There are very easy fixes to solve the issue on your system.
The devices are disconnected as the system wants to reduce the power loss. In situation, if the devices stay connected during and after sleep mode, the system battery will drain faster and the power dissipation may be more. Normally, devices such as network adapter, USB gets disconnected after sleep. This tutorial will show you how to make those devices continue to work, even after sleep.
See more: How To Fix Power Management tab missing for devices in Windows 10
How To Fix Devices Not Working After Sleep In Windows 10
FIX 1. Via Device Manager
1. Press Windows Key + R then type "devmgmt.msc" in the Run dialog box. Click OK to open Device Manager.
2. In the Device Manager window, locate the affected device. Then right click on it and select Properties.
3. Next, switch to the "Power Management" tab, uncheck the "Allow the computer to turn off this device to save power" option. Click OK.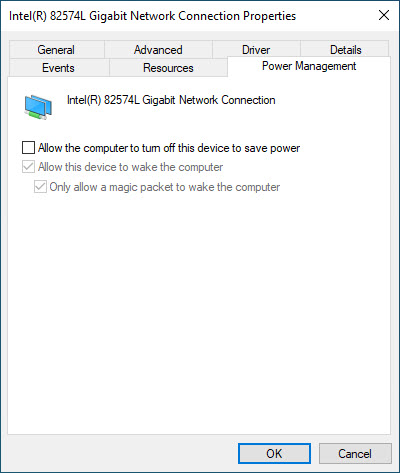 4. Close Device Manager and restart your system.
After rebooting, the device should continue to work, after sleep.
FIX 2. Via Registry
We would recommend you to create System Restore point before editing registry.
1. Open Device Manager. Locate the device which is not working after sleep. Then right click on it and select Properties.
2. Go to Details tab. On the Property drop-down, choose Class Guid. Next copy or note down the Value data. This will be used in step 5.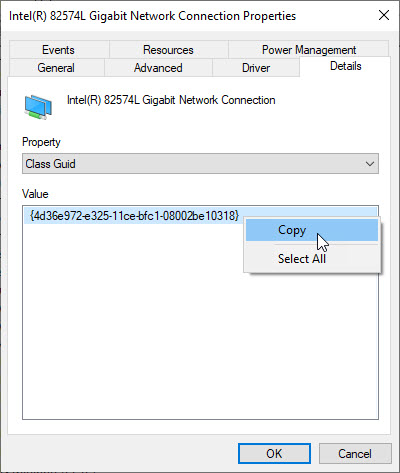 3. Exit Device Manager.
4. Now open Registry Editor. To do that, click Start, type "Run" and select Run. In the Run box, type "regedit" and click OK.
5. In left pane of Registry Editor window, go to following registry key:
HKEY_LOCAL_MACHINE\SYSTEM\CurrentControlSet\Control\Class\<Class Guid>
Ensure you substitute the Class Guid value in the registry path you copied in Step 2.
6. Moving on, expand the Class Guid registry key. You'll get sub-keys like 0000, 0001… and so on. For each registry sub-keys, in the corresponding right pane, locate the DriverDesc registry string's Value data. It will help you to identify the exact device, which is not working after sleep. Once you got the exact device, find PnPCapabilities named registry DWORD (REG_DWORD). Double click on the DWORD to modify its Value data.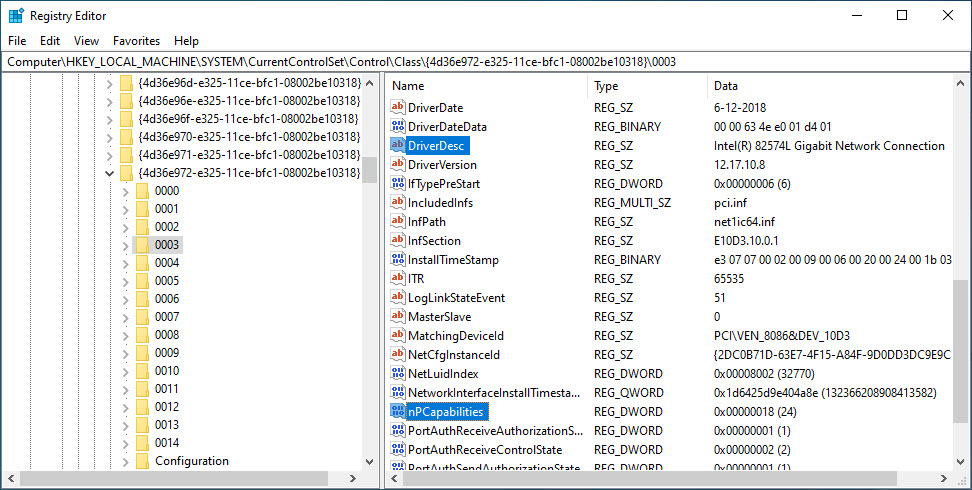 7. Lastly, choose Decimal Base and set the Value data to 24. Click OK.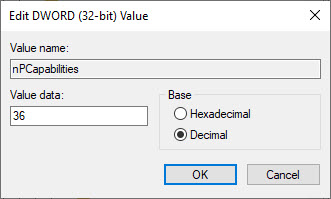 8. Close Registry Editor and restart your computer.
That's about it.
See also: